Imagine a mattress so comfortable that you look forward to going to bed and find your falling asleep quickly and comfortably. This could be your experience with the meticulously handcrafted mattresses from the collection of Stearns & Foster.
A Stearns & Foster can be instantly recognized by the lush navy hue of the mattress, offering a sophisticated design and look that will last for years. They have been crafting the finest designs to elevate your sleep for over a century. Uniquely trained craftsmen create each mattress with a keen eye for detail. Every layer, element, and detail are timeless.
A Stearns & Foster mattress provides exceptional comfort and lasting quality.
History
Stearns & Foster has been crafting the most luxurious mattresses since 1846. Each element and layer that goes into the manufacturing of this mattress is tested to offer top-class durability. Delivering unmatched comfort and quality, Stearns & Foster offers sophistication that elevates your bedroom's aesthetics.
Stearns and Foster has a long, rich legacy of using the best materials in the industry, delivering perfection with a balance of comfort and support. Their collection lines range from very firm to plush, with models at various price points, including pillow-top options.
Materials
Stearns & Foster ensure they use the best materials to deliver next-level comfort. From excellent support and comfort to one-of-a-kind design, they are known for their brand expression of craftsmanship. Offering mattresses that are hand-layered for luxury, one cannot help but experience luxe comfort along with deep sleep.
Firmness
Stearns & Foster offers a wide range of firmnesses. Ultra-plush, plush, cushion firm, firm and even ultra-firm firmnesses are available. There are also pillow top and Euro top options
Comfort
The feel and comfort will differ from model to model; however, all collections will let you snuggle up to them as soon as you lie on them. Mattresses come in pillow top, gel foam, Indulge memory foam and Indulge memory foam HD.
Edge support
Stearns & Foster mattresses are all hybrids and boast PrecisionEdge, extra reinforcements along the sides of the mattress to ensure strong and support edge support, providing a comfortable sitting surface. You cannot go wrong with excellent edge support with Stearns & Foster, especially if you sleep with your fur buddy or a partner.
Best-suited for…
Stearns & Foster has mattresses for most body types and sleeping positions. However, this depends a lot on the sleeping position. Everyone has a sleep position they are most comfortable in, and buying a mattress based on that position is recommended.
When you are sleeping on your side, your shoulders and hips take on the most weight. Side sleepers are comfortable on a plush mattress. Side sleepers usually prefer ultra-plush and plush because they offer excellent pressure relief for the hips and shoulders.
Back sleepers should consider getting a mattress of medium firmness with about 2 inches of comfort layers which will provide the right level of cradling for the body—this level of cushioning offers optimum support for your back.
Stomach sleepers carry a considerable portion of their weight across the chest, hips, and stomach. Sleeping on the stomach can create a bend in the spine, which leads to back pain. Choose a firm mattress that reduces the bend in the spine and supports the body.
Combination sleepers usually prefer the plush because of the firmness it offers.
Luxury
If you are passionate about luxury and elegance, Stearns & Foster has the perfect solution. These mattresses are all about craftsmanship, indulgent comfort, exceptional quality, and the legacy of innovation that makes them stand out. Experience uncompromised comfort and support hand-made only with a Stearns & Foster.
120 Night Trial
With special financing available only at Mancini's Sleepworld, get your hands on the Stearns & Foster mattress with a 120-night guarantee. Each Stearns & Foster mattress is handcrafted in the USA and comes with a warranty of 10-years.
Our top picks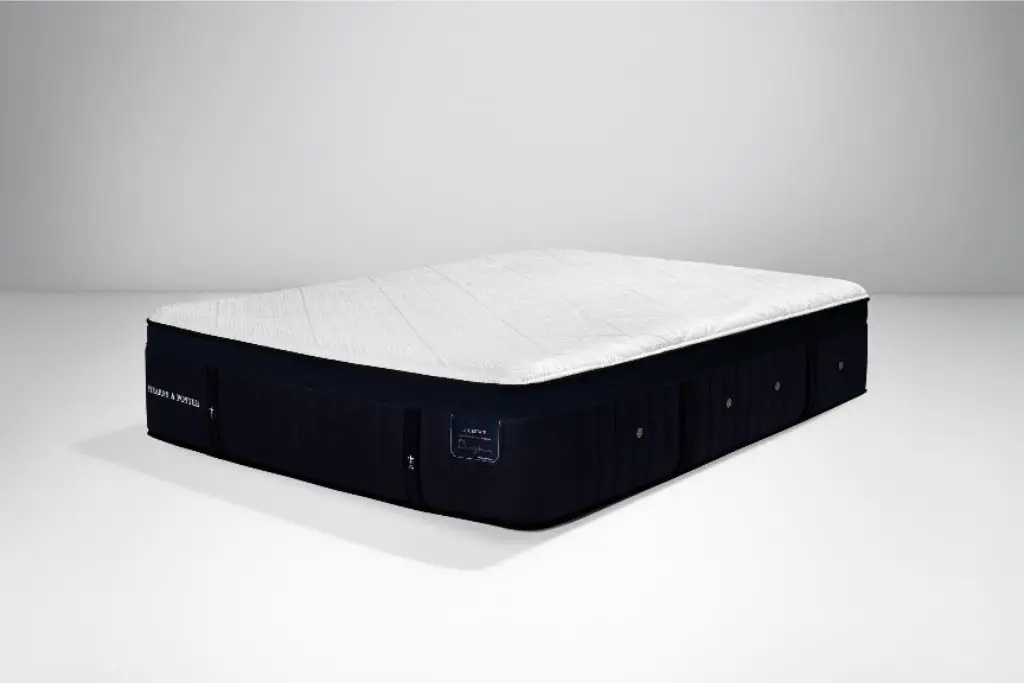 The Lux Estate Hybrid upgrades your sleep with increased pressure-relief. Offering Indulge Memory Foam closer to the mattress surface, this mattress is combined with the adaptive IntelliCoil HD plus that is one-of-a-kind allowing sleepers of all body types to enjoy a perfect level of all-night support and comfort.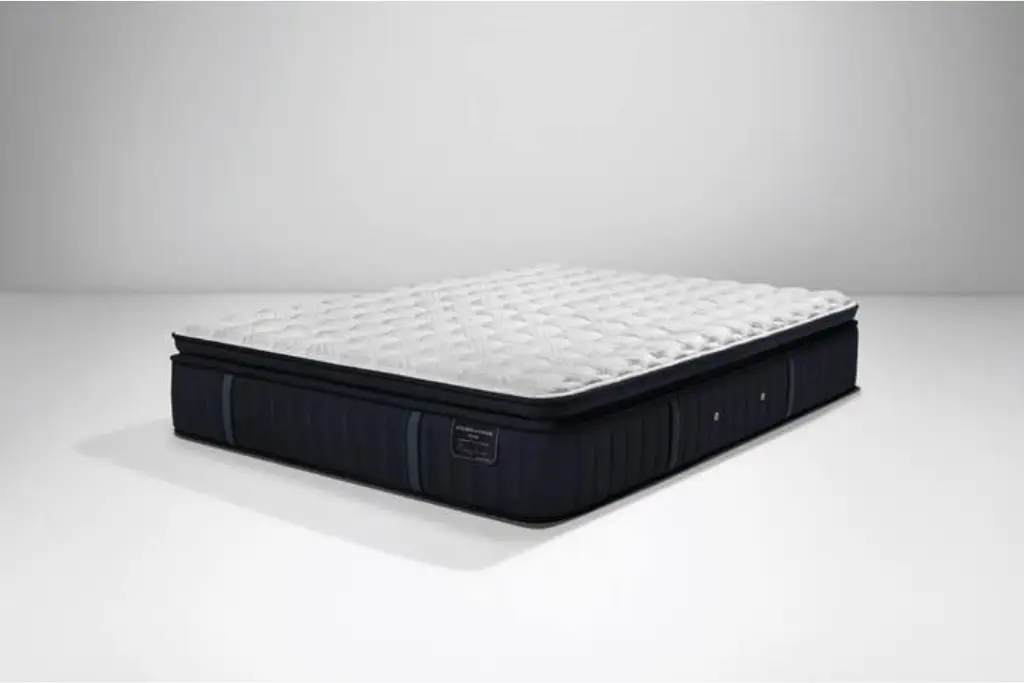 The Stearns and Foster Estate Collection is designed to deliver supreme indulging comfort crafted by our certified Master Craftsmen. With the use of the world's finest materials plus designed with Intellicoil technology to deliver the perfect level of support, it sets the bar for any premium mattress.
The Verdict
This true luxury brand has a long history of dependability and durability, delivering premium features in a high-quality product. Designed for a cool and deep slumber all night long, this can be a great choice for people who are looking for excellent support and comfort.
Get refreshing sleep with this industry veteran and shop your designer Stearns & Foster mattress right here.
You can also step in to your nearest Mancini's Sleepworld to try them before you buy!