Have you observed how miraculously mirrors can transform a space? Right from positivity to adding elegance, mirrors can change the entire look of a place. Other than being an integral part of everyday use, they can be used to enhance the interiors to a different level.
Besides the everyday use of a mirror to check your appearance, it can be used to enhance your bedroom aesthetics. Your plain corners or dull walls can be instantly lighted up with an aesthetic bedroom mirror.
Here's how to make your room aesthetic with mirrors and tips to do it right!
Proper positioning is the key
When you start your quest for cool bedroom aesthetics, the position of the mirror in the room is crucial. As soon as you put the mirror in the perfect spot in your room, you will notice the difference it brings. You can try out various places before finalizing the correct space. It can either be on the walls or even on the surface.
Make your room brighter with mirrors
When you place the mirror beside the window of your room, it instantly works to increase natural light in the room. A mirror will work to bounce off the light in the room that comes from the window. It is not a concern how dark or bright it is outside; any amount of visible daylight will be captured by the mirror, and it will bounce back into the room and make it brighter. You can add a larger mirror for a brighter and more spacious feel.
Choose the frame as per your room
Choosing the right frame is essential when you plan to enhance your bedroom decor with mirrors. Opt for a large, dense mirror frame if you have a traditionally styled room. Opt for mirrors with a modest frame for contemporary interiors as they will suit the style better. On the other hand, for a small bedroom, choosing a frameless mirror would make the perfect fit.
Create a mirror reflection that stands out
While placing the mirror beside a light source will allow the light to reflect and make the room look brighter and bigger, there are other perspectives to check out. The best interior designers will always suggest that you create exciting mirror reflections. You can choose to place a unique chandelier or a wall of artwork to be reflected in the mirror. It will enhance the aesthetic bedroom decor you plan to have.
The Dont's of aesthetic bedroom mirror decor-
Don't place the mirror too high
Just like any other wall decor, you would want to place the mirror at eye level so that it catches your attention. If you set it too high, it will reflect only the ceiling, which might make your bedroom look dull.
No mirrors on the ceiling
In your bedroom, you should avoid placing a mirror on the ceiling. It will end up making your space look more cluttered. Also, it can hinder your sleep as you will find it uncomfortable to sleep at night staring into the mirror. Plus, if it gets damaged or falls, the chances of fatal injuries are high!
Mirrors are great, but not too many!
Too many mirrors will make the room look cluttered and confusing. Just because you want to fill up an empty space, do not add a mirror to it. Only add a mirror if the palace is suitable, or else you can place an artwork that will make enhance the aesthetics of the room.
A perfect pairing idea for your bedroom aesthetics
When you are on a spree to decorate your bedroom and make it more aesthetically appealing, some suggestions can always help! As we already mentioned that placing a mirror beside a light source will make the room look brighter; here's an excellent idea for you to try out.
Try choosing a night lamp shade that will complement your room style. Place it beside the mirror and watch the entire bedroom aesthetic quotient go up by notches! For you to achieve this, here are some of the product suggestions:
Aspen Home Cambridge Dresser Mirror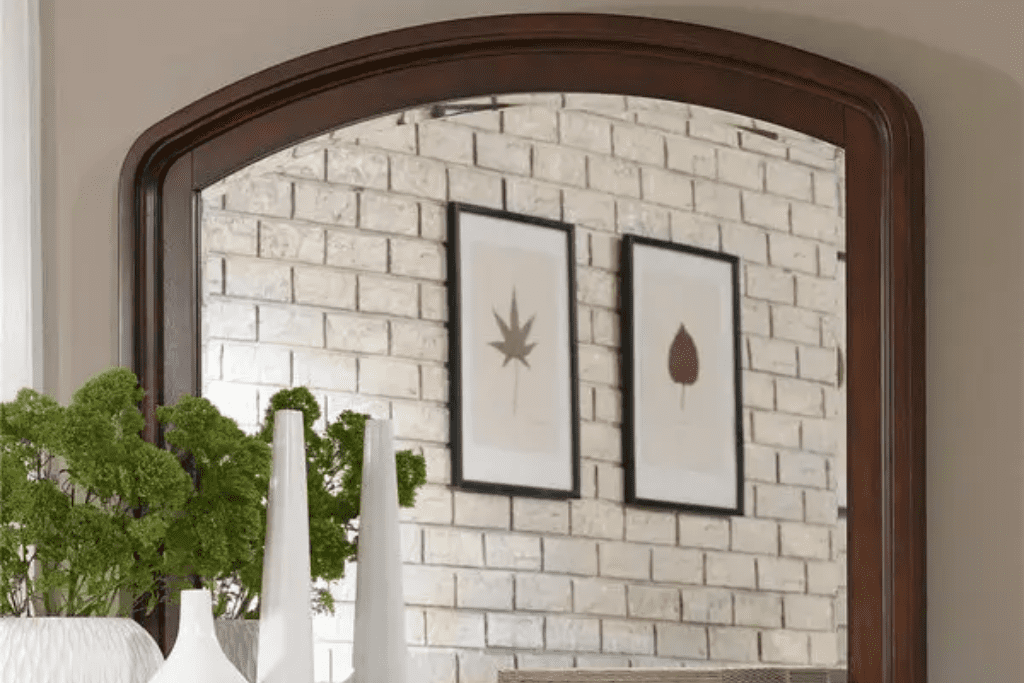 Be it your traditional interior or a transitional setting, the Cambridge Bedroom mirror pairs perfectly and looks simple yet elegant. The rich cherry finish and clean lines make it a timeless and inviting design to add to your bedroom.
Pacific Coast Lighting Sparrow Set of 2 Lamps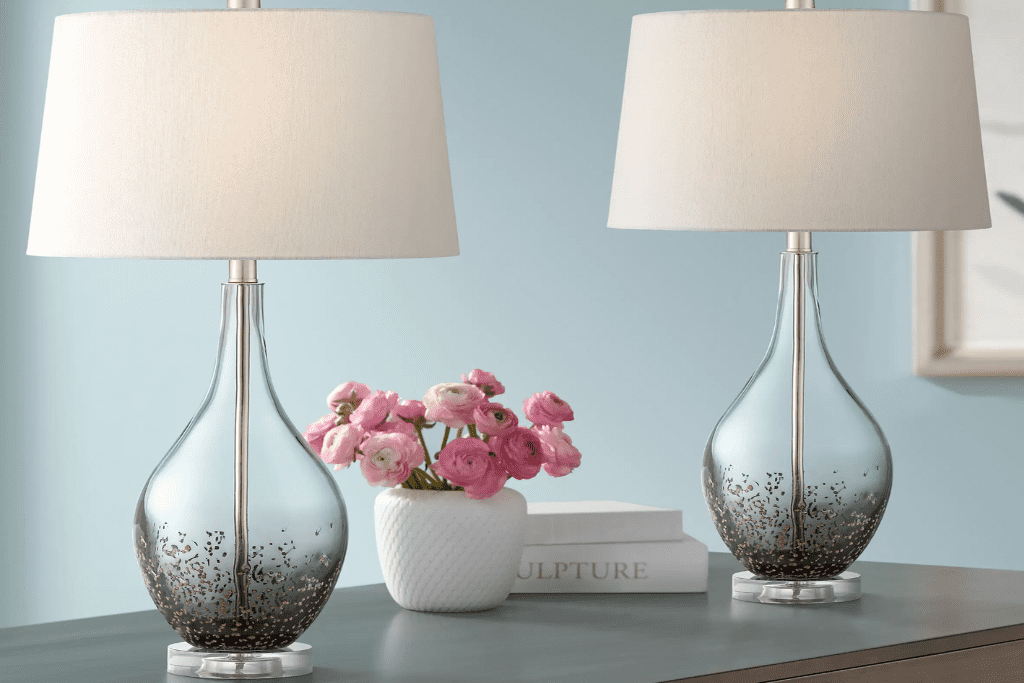 With a smoky gray finish, these lamps have a crystal foot, which stands out from the rest. When you place these lamps beside the mirror suggested above, the entire bedroom will look vibrant and classy. Rest assured that such a bedroom decor will take your insta game a lot higher!
Now that mirror decoration ideas and tips have changed your perception of using a mirror in a bedroom; it is time for you to visit Mancini's Sleepworld.
Check out our widest range of aesthetic mirrors, which will enhance the overall look of your bedroom. Also, you can find various varieties of stunning lampshades that will compliment your mirrors. You will get the best price while shopping with us and high-quality products for your aesthetic bedroom decoration.