Your bedroom is meant to be your paradise of rest. Since you spend the most relaxing hours of the day in your bedroom and over 33% of your life in bed the ambiance of your bedroom should promote happiness and peace.
The way your bedroom looks speaks a lot about your personality, preference, and style. Are you looking for great decor for bedroom? Before you shop, read our bedroom decoration guide that will help you make better choices.
How to decorate your bedroom
We understand the importance of decorating a bedroom, and hence our experts have a style tip guide to make your resting cave amazing!
Bedroom decoration tip #1 - Choose colors wisely
Bold primary colors are a big NO for your bedroom. Instead, you can choose something from the monochromatic palette, which would be more soothing to the eyes. As per the color theory, gentle hues of lavender, blue and green are considered serene and calm. No matter which color is your favorite, pick a tone-down version of the same for your bedroom decoration.
Bedroom decoration tip #2- Color the ceiling
The ceiling is also known as the 5th wall in your room. While lying down, if you see a bland and blank wall over you, it won't give a good vibe. Instead, color the ceiling a lighter tone than the color you used on the wall, it will instantly change the feel. This will make the ceiling feel visually lower and provide a feeling of intimacy and comfort.
Consider wallpaper, stencil art, or architectural structures such as beams and molding to give your ceiling a different look.
Bedroom decoration tip #3- Pick furniture of the right size
When picking bedroom furniture, start with the floor plan to know what will fit in your bedroom. For a small bedroom, choosing a heavy and large bed and a dresser isn't recommended. Also, if you have a higher ceiling, if you buy a tall headboard, it will make the room look shorter.
If you select too small furniture in a large bedroom, they all might look out of place. This is why choosing according to room size is essential.
Bedroom decoration tip #4- Add storage to your room
A bedroom must look neat and serene. To make it possible, add sufficient storage space in the bedroom so that you can keep everything in them and let the bedroom appear roomy. Pick a chest with multiple drawers which you can place beside your bed. It can hold your books, reading glasses, body lotion, mobile phone, and anything you wish to keep. A low-height chest will not take up much space and, at the same time, do the work for you!
Magnussen - Westley Falls Chest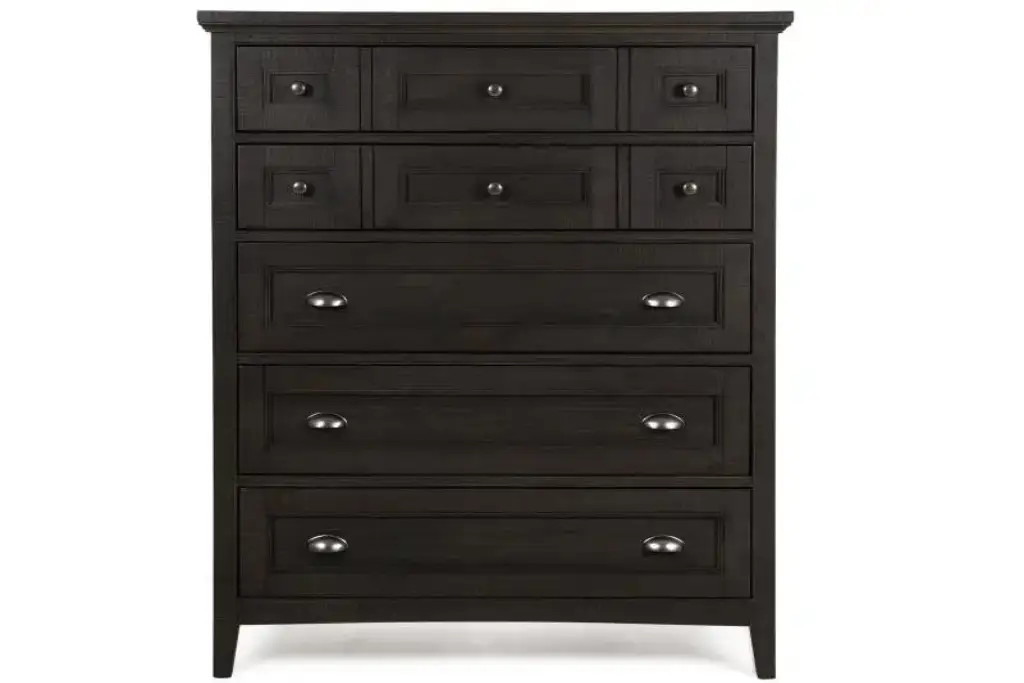 The Westley Falls Chest works as the perfect storage unit for your dwelling. The Graphite finish on pine veneer and solids makes it ideal for your bedroom ambiance. It offers multiple drawers to store all that you need without cluttering your bedroom. It comes with a French dovetail, making it further easier to open and close whenever you need it.
Bedroom decoration tip #5- Add a luxurious mattress
A luxurious mattress can enhance the overall appeal of your bedroom while also adding to the comfort quotient. The bedroom is meant for relaxation, and to take care of the same, it is essential to have a mattress that fits your requirement. However, choosing a mattress should always be done with proper understanding rather than pure guesswork.
You can step into Mancini's Sleepworld and try out SleepMatch to know which mattress fits your sleeping style and body shape. SleepMatch uses science-based technology to recommend the best-suited mattresses for your body type.
Also, you can consult with our mattress specialists to know which mattress will suit your bedroom perfectly!
Tempur-Pedic - TEMPUR-PRObreeze Medium Mattress 12"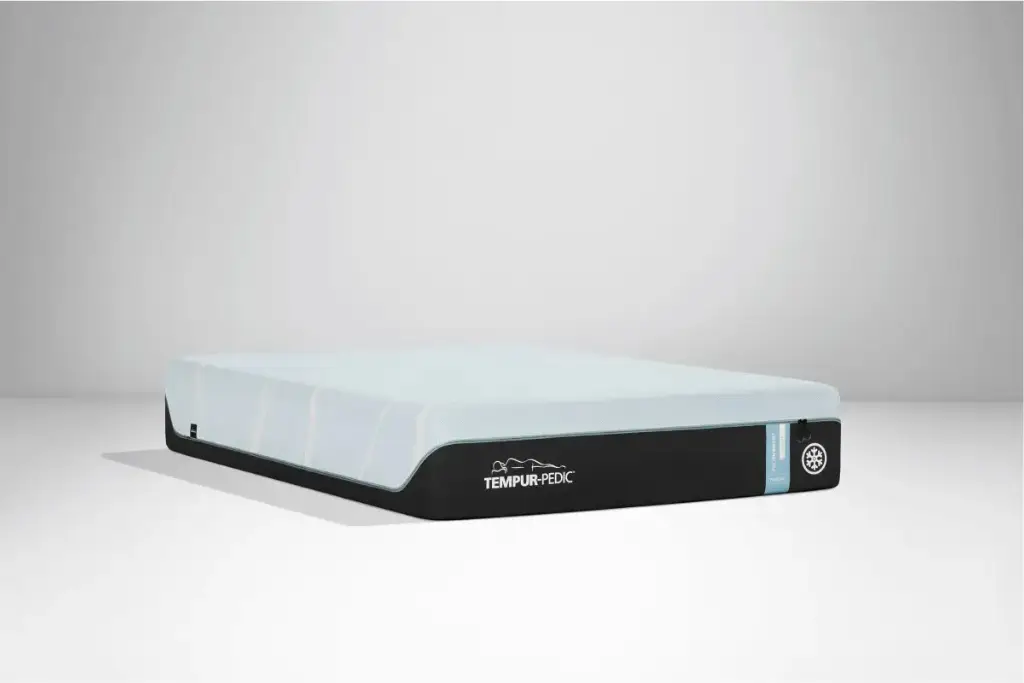 The TEMPUR-PRObreeze is seemingly the perfect fit for your bedroom as it looks classy and fits in right! It comes in various sizes, starting from Twin XL to a Cal King, so you can pick one according to the size of your bedroom. The mattress comes with PureCool+ Phase Change Material to help sleepers stay cool when they sleep, making your sleep sanctuary super comfortable.
Bedroom decoration tip #6- Add mirrors to heighten your room aesthetics
With a mirror placed in your bedroom, you can instantly make the place look bigger. The interior looks a lot more polished when paired with the right mirror. Plus, if you live in a small apartment, adding a mirror will make the place look roomier. However, it is advised that you get a high-quality mirror for your bedroom to actually feel the difference it brings to the entire bed wall decor.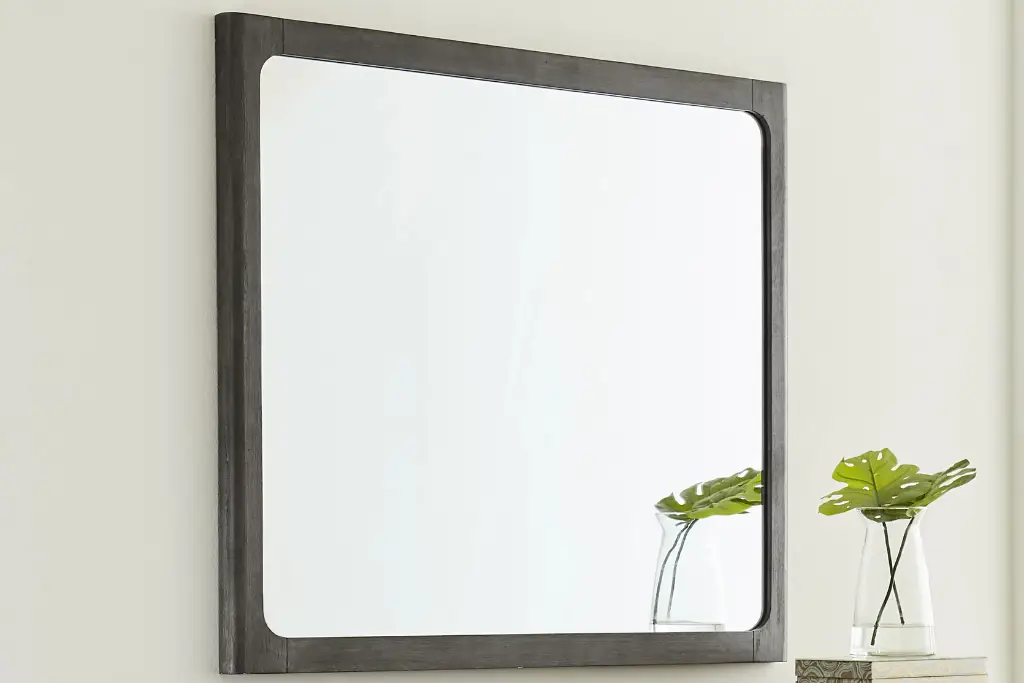 This large-scale contemporary style mirror complements your bedroom perfectly, and you can also pair it up with nightstands of your choice. The current finish and wooden texture further add to the bedroom's feel, creating a sharp look.
Bedroom decoration tip #7- Add plants to your room
Adding plants to your bedroom does help in making it look more appealing. Besides this, plants help purify the air, leaving you with better air to breathe. Also, the indoor space is filled with bright energy. When you make the bedroom a serene and calm place, plants can add to it by reducing stress while adding freshness to your sanctuary. Remember that plants can get dusty, so clean them regularly.
Bedroom decoration tip #8- Adding the perfect lighting with lamps
Lamps beside your bed on the chest or in front of your mirror can give a new depth to the overall room. At night, having a great lamp will ensure that you feel calm while having adequate light to read a few pages of your loved book. Doesn't it sound perfect?
Pacific Coast Lighting - Glitz and Glam Set of 2 Lamps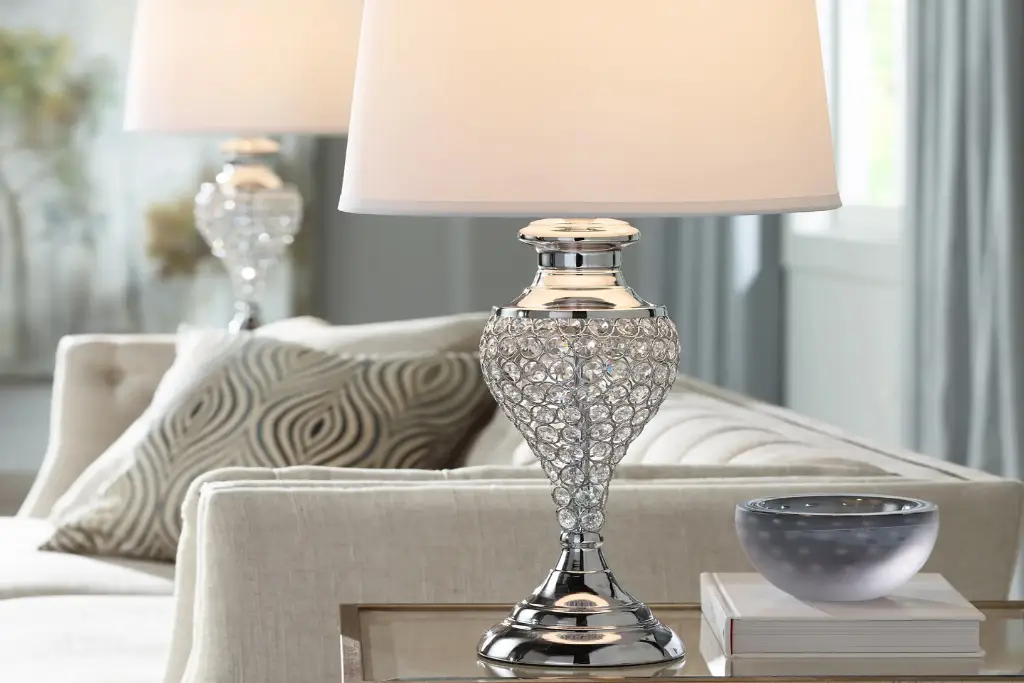 This dazzling lampshade will surely add sparkle to your bedroom. It offers a royal feel to your bedroom and can enhance the overall aesthetics. Just the right amount of light so that you can read or keep it lit when you cuddle to sleep with your loved one or a pet buddy. It is a traditional style lamp in Polished Chrome color, which is soothing and from the exact color palette, we suggested.
With all these, you can turn your bedroom into the most exquisite spot in your home. Because when the day comes to end, you need to unwind at a place that can make you feel relaxed and rejuvenated for the next day. There are a host of bedroom furniture that you can purchase from Mancini's Sleepworld. Visit our store or shop online from our website!