If you are looking for perfect sleep, an adjustable bed is for you!
This bed is so versatile that you can get a good night's sleep, watch TV, work in bed and eat in bed all at the same time and in the same bed.
We are not just talking about comfort; adjustable beds are also great for various health reasons. They are called "adjustable" because they can be adjusted to every sleeper's specific needs to achieve a great night of sleep. These are growing in popularity among people who put their sleep at the top of their priority list.
All you need to do is choose the correct position you are comfortable in, and you are all set for advanced comfort. Many households widely use adjustable beds for their fantastic health benefits and affordability.
Sleep positions
Adjustable beds are much more beneficial than a flatbed. Many people prefer adjustable beds because they help ease joint pains, reduce gastric reflux, improve blood circulation and alleviate snoring.
Adjustable beds work great for side and back sleepers. Side sleepers suffering from back or hip pain, sleep apnea, or acid reflux issues can get better rest with an adjustable bed. Side sleepers should opt for elevated head and leg positions to keep their spine alignment intact.
Back sleepers can opt for any position they like.
Side Sleepers
There is a common misconception that adjustable beds are only for back sleepers and that adjustable beds can't be enjoyed by side sleepers.
Adjustable beds come with multiple benefits that suit side sleepers well. An adjustable bed comes with many comfort inclines that can be controlled precisely to fit each sleeper's needs. Any amount of adjustment can be made to make the sleeping experience very relaxed and comfortable. Sleeping comfortably on the side can be accomplished by raising the head with knees bent in an elevated position.
When sleeping on a flatbed, side sleepers usually experience pressure on the shoulder, neck, or hip, and this pressure tends to increase over time, leading to health issues. On the other hand, an adjustable bed can contour the body and offer support and natural alignment to the spine while taking off pressure from the hips and shoulders for total relaxation.
Below are a few benefits of an adjustable bed for side sleepers:
Side sleeping is great on an adjustable bed because your upper body can be elevated into a position that offers advanced comfort. When the knees are raised, there tends to be less pressure on the shoulders, hips, and neck.
Slight reclined adjustments to the head can help reduce pressure on the joints and improve blood circulation.
Because the position can be adjusted to any comfortable position of the sleeper, it makes it easier to fall asleep. Some adjustable beds also have a massage option that helps you relax and fall into a deeper, more relaxed sleep.
Adjustable beds are great for improving blood circulation. People suffering from any pain and inflammation can make small adjustments in the positions to make a huge difference.
When it comes to sleep apnea, raising the head to a specific position can help open up the airways resulting in peaceful sleep. On a flat surface, stacking up pillows can give you a similar result if you are a back sleeper. However, it is practically impossible if you are a side sleeper. In this case, an adjustable bed helps you get that much needed elevation to keep sleep apnea at bay and not wake up with any neck pain.
There are several benefits of sleeping sideways on an adjustable bed. Some are reduced pressure on the joints, improved blood flow, reduced aches and pains, improved spine alignment, better sleep quality, clear airways, and many more.
Comfort Positions
Benefits of raising the head: Only the head can be raised in an adjustable bed, and this position is beneficial for multiple reasons.
Snoring: Sleepers who suffer from snoring know much of a disturbance it can be for themselves and their partners. If you need relief from snoring, you can raise your head to about 20 to 30 degrees to a comfortable position on an adjustable bed. By raising your head, you take the pressure off the airways.
Acid Reflux: This position benefits people who experience acid reflux. Acid reflux is a condition where stomach acid irritates the stomach lining. It usually happens when you've eaten and immediately lie down. Once the head is raised, you can ease the pain caused by acid reflux and experience undisturbed sleep.
Sleep Apnea: Raising the head slightly is also beneficial for sleepers suffering from sleep apnea. Sleep Apnea is a condition where breathing starts and stops throughout the night. People suffering from sleep apnea might even snore louder and wake up tired instead of refreshed. Raising the head at a certain angle opens airways, offering a great night of sleep.
Benefits of raising the feet: Only the feet can be raised in an adjustable bed, and this position is beneficial for multiple reasons.
Swollen feet: If you suffer from leg injuries or swollen feet, lying flat on your back can only aggravate it. By raising your feet above your heart, the fluids from your legs move toward your heart, reducing swelling.
Sciatica: Sciatica or lower back pain can be painful if lying down flat as it puts pressure on the joints. If your feet are raised at a certain angle, it decreases the pressure resulting in a great night of sleep.
Benefits of raising the head and feet: Raising the head and feet offers multiple health benefits.
Mobility: People suffering from muscle weakness, joint pains, or any other mobility issue that could impact the nervous system usually find it difficult to sleep on a flat surface. When the head and feet are raised, the body is cradled, relieving aches and pains.
Asthma: Chronic lung or breathing conditions can disrupt sleep habits. Lying down flat can often irritate lung conditions. Sleeping in a reclined position with head and feet elevated can make breathing easier and worsen lung conditions.
Benefits of Zero Gravity Position: Zero Gravity position was introduced by NASA to reduce pressure on astronauts while taking off. Zero Gravity position is where the head and knees are raised above the heart resulting in a near-weightless position.
Pregnancy: During pregnancy, there are a lot of physical and hormonal changes that can cause back pain, circulation, and sometimes swelling. Zero Gravity position can be beneficial for pregnant women to overcome swelling and back pain and improve blood circulation. This sleeping position also makes sleeping safe for the mother and baby.
Digestion: You can experience improved digestion in the zero-gravity position because food passes smoothly through the esophagus and stomach when the head is elevated. This position also limits the gravity pull on the stomach, avoiding painful digestive issues such as acid reflux and heartburn.
Arthritis: Zero gravity position eliminates unnecessary stress and pressure on the joints caused by arthritis. This position helps ease pain, improving a healthy sleep pattern over time.
Mancini's Sleepworld Adjustable Foundations
Find great adjustable mattress foundations only at your nearest Mancini's Sleepworld.
Tempur-Pedic Ergo Extend Adjustable Base with Sleeptracker AI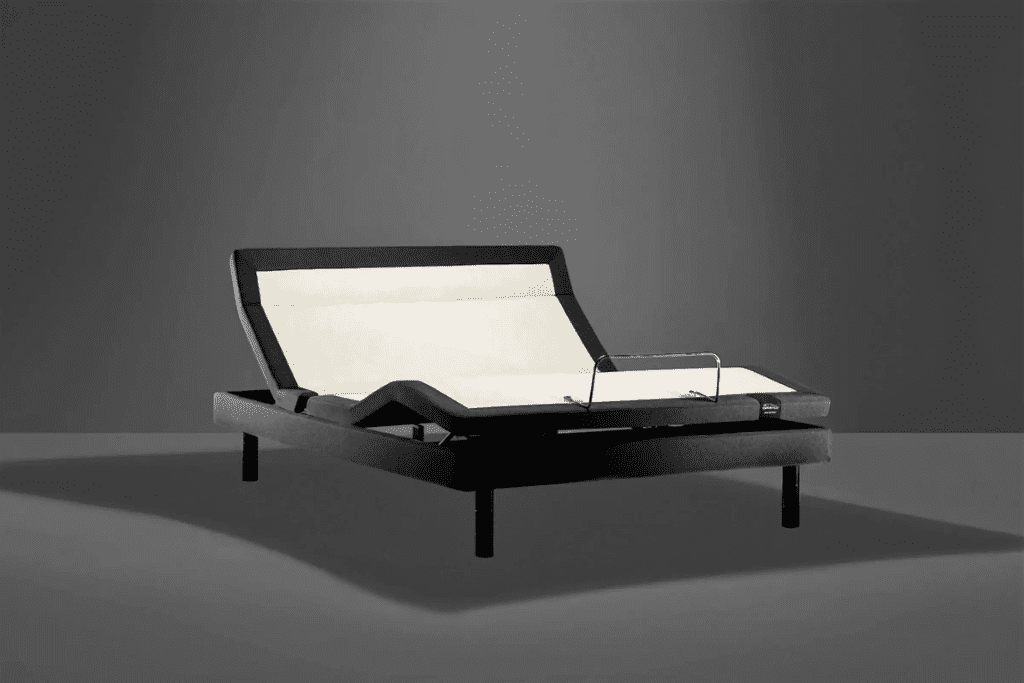 TEMPUR-ERGO EXTEND SMART BASE Powered by Sleeptracker-AI is most elite power base that combines most advanced technologies including personal analytics with automatic snore detection and snore response. Based on ergonomic studies designed to identify optimal body positions for different activities, the base seamlessly moves between four factory preset positions, including exclusive PerfectSeat. Take advantage of other advanced features like four-zone massage, USB ports and underbed lighting.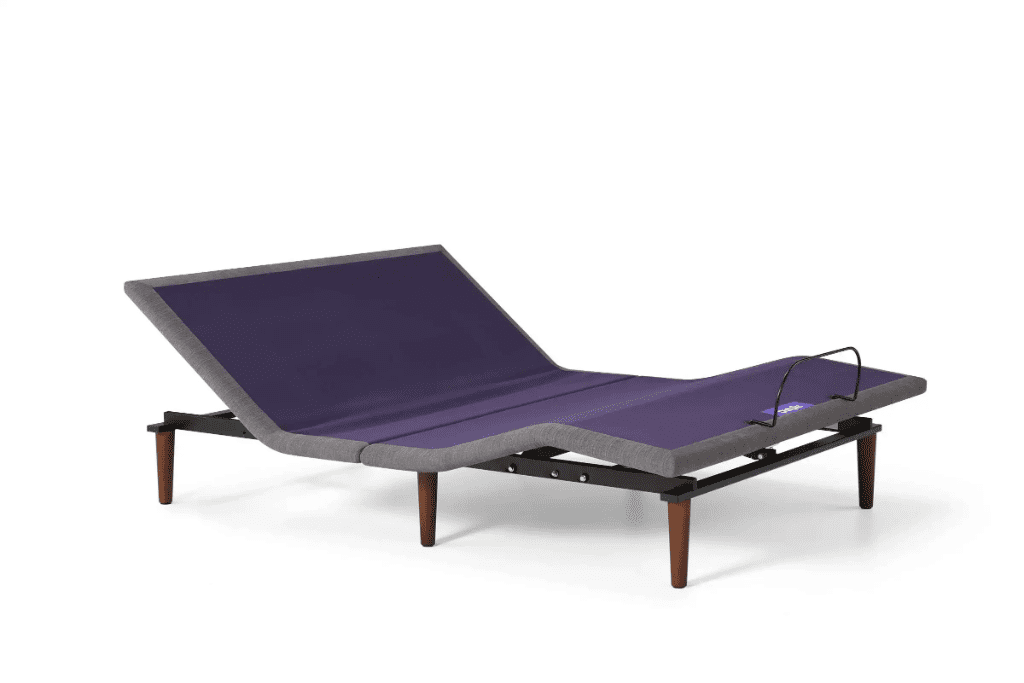 Designed to help improve your sleep quality and daily comfort, the Ascent Adjustable Base provides premium, customizable support for your mattress at an affordable price. Use the Sitting preset to get work done from the comfort of bed. Give Zero-Gravity a try for a near-weightless feel. Select Anti-Snoring mode to quiet your partner. Once you experience all that an adjustable base has to offer, you'll never go back to your old bed frame.
Sealy Ease 4.0 Adjustable Foundation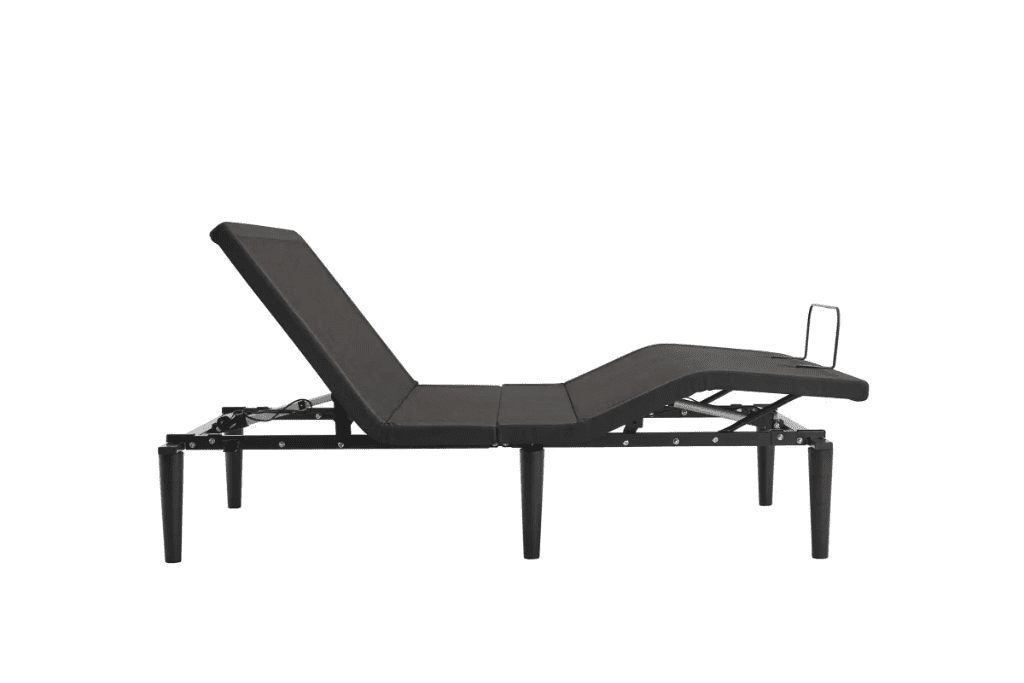 Sealy's classic power base, Ease 4.0, lets you take complete control of your comfort, day or night, with nearly unlimited adjustable ergonomic positions, a wireless remote, and a Zero-Gravity preset. Sit up to read or watch tv or elevate your feet at the end of a long day. The wireless remote keeps any position at your finger\tips and features a zero-gravity preset. Plus, an all-new compact design allows it to fit seamlessly into your bed frame.
What are you waiting for? Get yourself an adjustable mattress foundation plus the right mattress for your body type only at Mancini's Sleepworld.
Check out the range of adjustable foundations and adjustable bed sets either online or visit a store near you!