The brand Purple has changed the mattress market since it came into being. Purple mattresses use hyperelastic polymer, a stretchy material in a grid form. They advertise the same material as "no pressure support," also popularly known as the Purple Grid.
There's no single mattress that is best for everyone. Your perfect mattress might vary based on individual preference, budget, sleeping position, and other aspects. This blog explains why Purple could be the perfect mattress for you!
Purple mattress- Why you would fall in love with it
Best for back sleepers
If you sleep on your back and weigh less than 230 lbs, then the medium-firm feel of the Purple mattress will delight you. The GelFlex Grid will provide additional adaptive support for your spine. The posture correction due to the GelFlex Grid keeps you away from joint pains and back aches.
Be cool when you sleep
For hot sleepers, the Purple GelFlex Grid is magic!
The grid is designed in such a way that it allows hot air to dissipate as you move in the bed. The cool ambient air replaces the hot air in the GelFlex Grid, so you sleep cooler. This is way better than any other polyfoam or memory foam top layer mattress available in the market.
Say no to motion transfer
If as a couple, you keep waking up each other due to movement in sleep at night, the Purple mattress is for you. The GelFlex Grid combined with high-density polyfoam reduces the movements on the mattress. The base layers also offer support, ensuring that cross-mattress transfer is decreased drastically.
Greater edge support
Purple mattresses have kept evolving with every new variant. While edge support was a problem previously, the latest mattresses have extra foam around the perimeter, enhancing edge support. If you are an edge sleeper or share your bed with a partner or a pet, this edge support feature will surely be a decisive factor.
A variant for everyone
With the Purple Hybrid Mattress, the problem for stomach sleepers is solved. Previously, the GelFlex Grid alone gave a sinking feeling to a stomach sleeper. It also caused back aches as the pressure points were missing due to stomach sleeping and high body weight. With the arrival of Purple hybrid mattresses', this is no longer an issue. If you weigh over 230 lbs and have a stomach sleeping habit, the Purple hybrid mattress has coils to support you! It ensures you get the adaptive support and the same comfort as a GelFlex Grid but without compromising on the pressure points.
Change positions easily
For people sleeping on a memory foam or innerspring mattress, the feeling of getting stuck while changing positions during sleep is common. An extra effort is required to turn to the other side, but with a Purple mattress, it's easy! The gel polymer grid allows the sleeper to change positions easily. The flex grid, along with its medium-firm feel, enables slight bounce, which helps switch postures.
Now that you know why you will love Purple mattresses, here are some of the top Purple mattress recommendations for you!
Purple Original Mattress 9.25"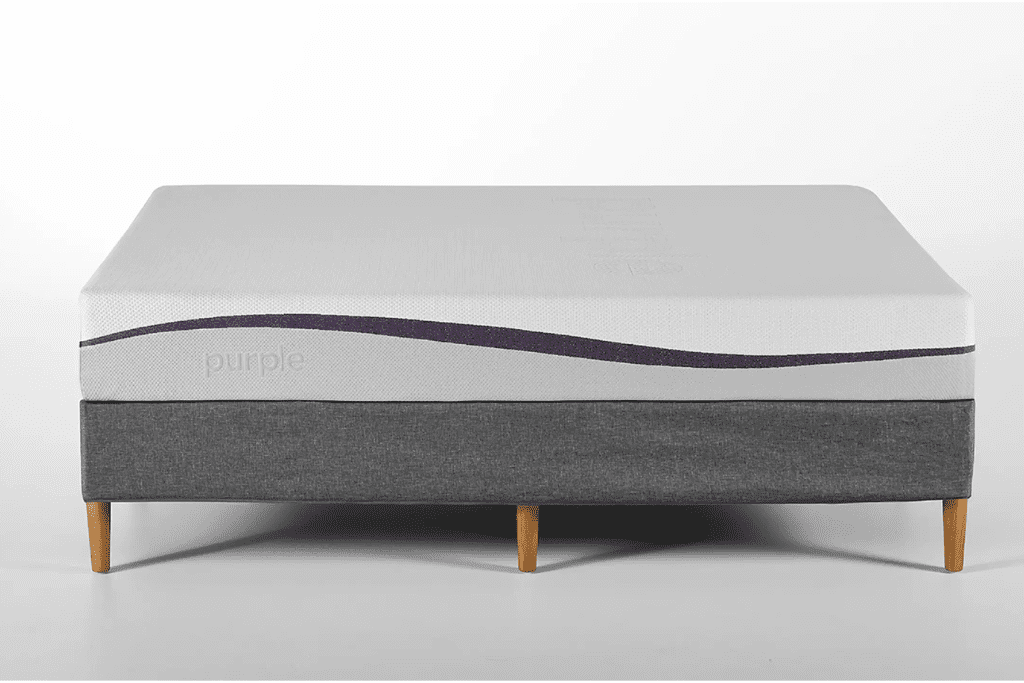 This is the mattress that brought about a revolution in the industry. The Purple Original Mattress boasts 2 inches of added breathable GelFlex Grid. It offers excellent pressure relief for hips and shoulders while keeping the rest of your body aligned. The presence of a dual-layer comfort foam base further makes it the perfect surface to sleep on. The mattress offers motion isolation, edge support, and adjustable bed support.
Purple Hybrid Premier 4 Mattress 13"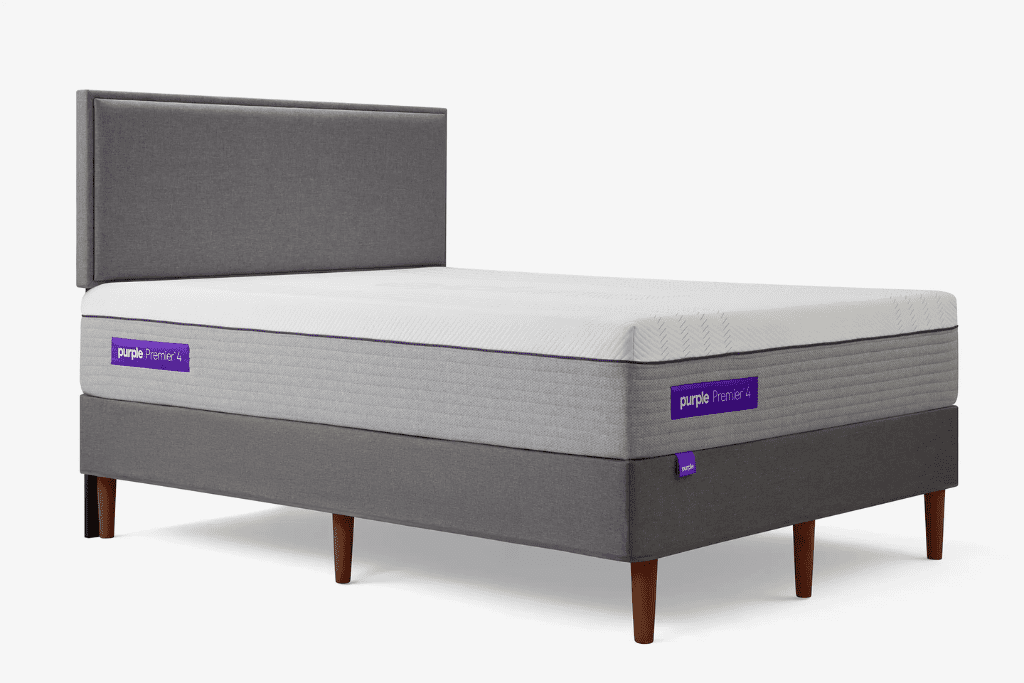 The Purple Hybrid Premier 4 mattress offers the thickest layer of a GelFlex Grid. This is the mattress to go with if you are looking for support plus comfort and softness. The steel coil layer ensures proper support and allows your body to adapt smoothly to the sleep surface. The GelFlex Grid also allows more air breathability, keeping you cool at night. This mattress is compatible with any adjustable base, allows motion isolation, and offers edge support too! The High-Density Structural Polyurethane Foam further makes the mattress comfortable and adds a buoyant feel.
Who is the Purple mattress ideal for?
Body weight and sleep postures are the two most important things to consider when choosing a mattress. The perfect mattress will always end up allowing you a far better sleep. You can choose the perfect mattress with Mancini's Sleepworld exclusive SleepMatch.
Sleeping position
The primary sleep positions are back sleepers, side sleepers, stomach sleepers, or combination sleepers. As most Purple mattresses are medium-firm, they support most sleeping positions easily. While it's perfectly firm for back or stomach sleepers, it will also provide ample pressure relief for side sleepers.
However, for sleepers under 145 lbs, softer mattresses are recommended. You can check out the other variety of mattresses at Mancini's Sleepworld.
Body type
A lightweight person will perceive a mattress differently than a person on the heavier side. The Purple original mattress is perfect for people within 230 lbs. However, if you are above 230 lbs, choose one of the hybrid variants of Purple premier. These have coils that will provide added support and alignment to your body.
Shop at Mancini's Sleepworld
Mancini's Sleepworld is the one-stop destination for your next mattress purchase. You can try before you buy and also get exciting deals on top mattresses. We are located in over 39 locations across California. Visit your nearest Mancini's Sleepworld today, or you can also shop online.