Tempur-Pedic has been in the industry for producing high-quality memory foam for years now. The brand ranks as one of the top mattress brands across the globe. The innovative memory foam used in their mattress claims to help people sleep better.
In your search for the perfect mattress, Tempur-Pedic is a brand you'll hear a lot about. While Tempur-Pedic has a reputation for being more expensive, they have mattresses to meet most budgets. Plus, getting great sleep is something worth investing in.
In this blog, we will find out the top reasons why you will love a Tempur-Pedic mattress.
Why Tempur Pedic mattress over others?
The Tempur Material
The first word about TEMPUR material is that this is not any other memory you must have experienced in the past. This foam is designed with a viscoelastic material which further adds to the finesse. Throughout the years, Tempur-Pedic has constantly evolved its memory foam to suit every sleeper.
Pain Relief
The viscoelastic material added to Tempur-Pedic memory foam makes it capable of controlling pressure and temperature. The memory foam shapes according to the body type and keeps you pain-free throughout the night. All pressure points are covered with this memory foam which is why you get great sleep. The mattress also has cooling technology. This is excellent for hot sleepers, and they can avoid sweating during sleep.
The Spine Alignment specialists
The Tempur-Pedic mattress hugs you back, hence supporting all your curves perfectly. Numerous user reviews have mentioned fewer aches and pains after using a Tempur-Pedic mattress. The cradling feeling of the mattress keeps your neck and spine aligned. This, in turn, reduces any pain that you have been feeling on your old mattress.
Motion Transfer
For someone frustrated with a partner's tossing and turning throughout the night, Tempur-Pedic mattresses are a great solution. The memory foam used can limit motion transfer. This ensures a peaceful night of sleep, even if your partner is a restless sleeper or wakes up for a midnight snack, you will feel none of the movement!
Also, as this is a complete memory foam mattress, no springs are used. This reduces the chances of any unwanted noise from the bed at night.
Long-lasting
When you invest such money in a Tempur-Pedic mattress, longevity must be questioned. The foam used is high-density and of the best quality, which is why a Tempur-Pedic will last longer than any other memory foam or cheap polyfoams.
Proper care, such as rotating, airing, and cleaning the mattress timely, will enhance its durability. On an average, a Tempur-Pedic mattress lasts for at least 9-10 years!
Reliability
Tempur-Pedic is touted as the market leader in memory foam mattresses. The brand has been in business since 1992, and its popularity is unimaginable. You can try before buying a Tempur-Pedic mattress and return it between 30-90 days if unsatisfied.
The brand's immense popularity ensures quality assurance in every product. A brand warranty of 10 years is available on the mattresses. Also, the CertiPUR-US® certification on the memory foam controls the off-gassing odor of the mattress.
Benefits over other memory foam mattresses
When compared, you can easily find any memory foam mattress at an affordable price, but a Tempur-Pedic comes at a slightly higher price than regular memory foams. Paying extra for a Tempur-Pedic is entirely justified because of the following-
No toxic chemicals or strong VOCs
Sags less and doesn't leave body impressions, unlike others
The Probreeze and Luxebreeze models keep you cool at night
Now that you know why this is worth your money, here are some of the best tempur pedic mattresses available at Mancini's Sleepworld
Tempur-Pedic TEMPUR-PRObreeze Medium Mattress 12"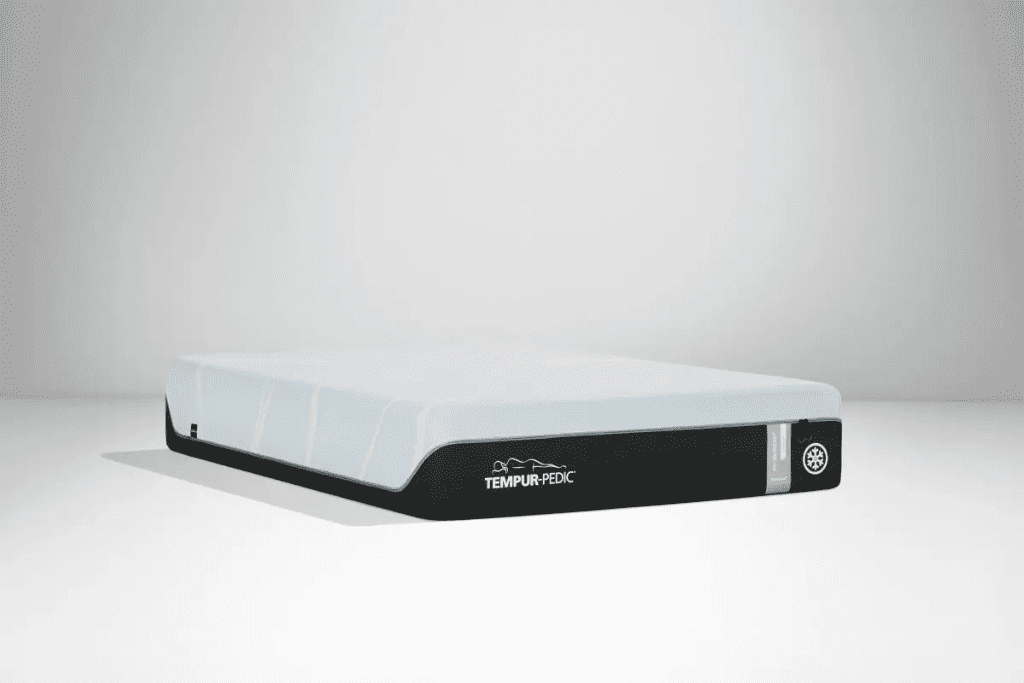 Tempur-PRObreeze holds a 3-level system of cooling materials from the cover to the core. The mattress top has a zip-off cover with a cool-to-touch feature. The PureCool+ phase change material helps to absorb the excess heat off the body while sleeping. This mattress also consists of TEMPUR-CM+, which adds to the breathability factor of the mattress. Other than this, motion isolation and adjustable base support make this mattress one of the top picks!
Tempur-Pedic TEMPUR-LuxeAdapt Soft Mattress 13"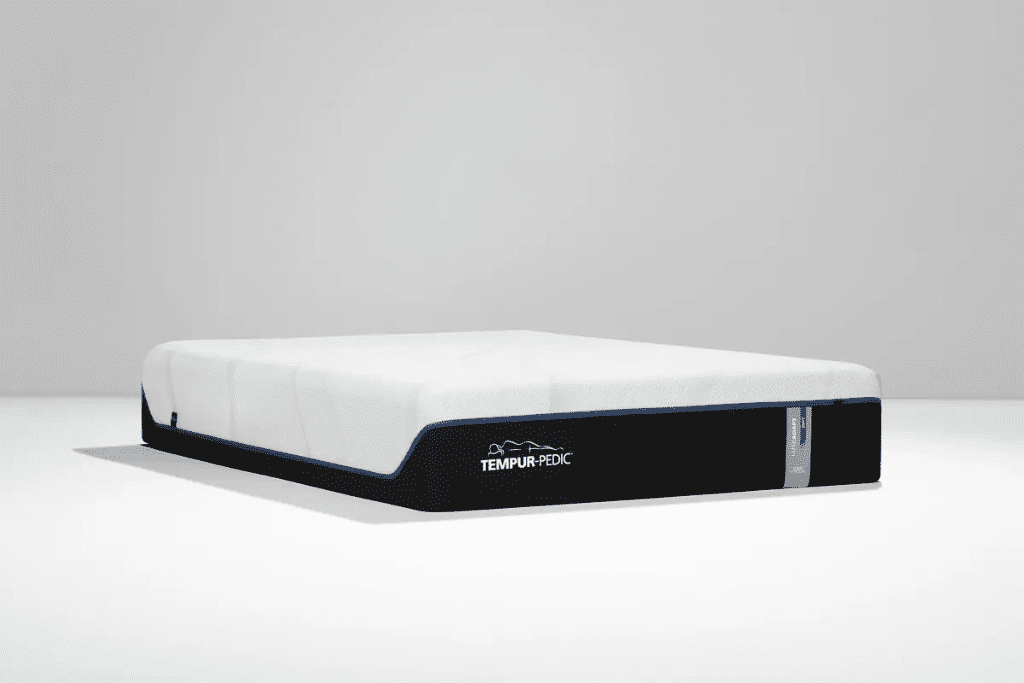 For the ultimate Tempur experience, Tempur LuxeAdapt mattresses are highly recommended. This mattress holds the highest pressure-relieving power, along with excellent motion isolation. The material used in the mattress helps comfortably conform to your body. This mattress is equipped with cooling technology which is a boon for hot sleepers. Plus, this mattress is suitable with adjustable foundations!
How to find your perfect mattress
Mattress preference varies for every person based on body type and sleeping posture, and what might be perfect for someone else might leave you sleepless at night. To find your perfect mattress, use SleepMatch at Mancini's Sleepworld.
Our science-based solution provides you with a color-coded guide to ideal sleep. SleepMatch technology matches you to the perfect mattress by scanning your body and taking thousands of data points to match you with the perfect mattress.
Shop at Mancini's Sleepworld
Mancini's Sleepworld hosts the widest variety of high-quality mattresses and other sleep essentials. You can find the top brands and exciting offers at Mancini's Sleepworld. You can choose to either shop online or visit any of your nearest Mancini's Sleepworld store. Our sleep specialists are always in store to guide you through your next mattress purchase.