Sealy has been in the world of mattresses since 1881, always focusing on offering users' premium comfort and support. Sealy began in Sealy, a small town in Texas, as a compressed cotton-filled mattress made for a few friends, is now a revolutionary brand in the mattress industry.
Choosing a new mattress might be confusing with many available options. Sealy definitely calls for your attention if you are looking for a premium mattress with excellent comfort and support!
Mattress choices based on comfort
There is a wide variety of comfort choices and surface textures on Sealy mattresses. The consistent thing is that all the Sealy mattresses offer excellent support. Choosing a firm variant is suggested if you prefer to sleep on a stiff surface.
The cushion firm mattress is an excellent choice for those looking for substantial support along with quilted softness. The Plush and Ultra Plush variants are most popular with customers as they offer tremendous cushioning with deep support.
No matter which Sealy mattress you buy, it will end up making you feel like a custom-made mattress for you!
Reasons to buy a Sealy Posturepedic mattress
The Sealy Posturepedic line of mattresses came into being in 1950. It focuses on spinal alignment, ensuring you get targeted support for your back and core while sleeping.
Stay cool when you sleep
Sleeping hot is a common problem for most Americans. Sweating at night while sleeping will leave you drenched and tired when you wake up. The patented Gel memory foam of Sealy helps to keep you fresh when asleep. These mattresses also have Stay True Fibers that help regulate body temperature and reduce sweating.
These mattresses are hypoallergenic and dry, which adds to your healthy sleep environment. As a result, your body temperature is cool while sleeping on a Sealy Posturepedic mattress.
Low motion transfer
The inclusion of Posturepedic pocket coils in the Sealy mattresses enables zero motion transfer. These coils move independently, hence reduce movements when you sleep. If you sleep with your partner on the bed, none will be disturbed by the other person's movement at night!
Get full body support
The core feature of Sealy Posturepedic mattresses is that it optimizes the support for your body as you sleep. The Posturepedic technology enables the mattress to offer support to every part of your body, irrespective of your sleep posture. Such support also ensures that the mattress is less likely to sag or squeak even after years of use!
For those suffering from back pain, these mattresses are indeed highly recommended!
Consistency
Every Sealy mattress comes with a 10-year warranty!
The Stay True Gel-infused memory foam has truly set a new standard in the mattress industry. You will feel the same comfort and support on the mattress even after a decade of using it! This claim comes from people who have been using Sealy mattresses for quite a long time.
Solid Edge Support
ou can sleep anywhere on a Sealy Posturepedic mattress without feeling that you might roll off. The patented Solid Edge Support feature adds layers of foam around the mattress's edge, ensuring you are thoroughly supported even at the edges. If you share the bed with 2 or more people, such edge support increases the sleep surface easily.
Now that you know that Sealy Posturepedic mattresses are genuinely one of the best you can buy, here are some of the top picks of the brand-
Sealy PosturePedic Plus Hybrid Brenham Soft Mattress 13.5"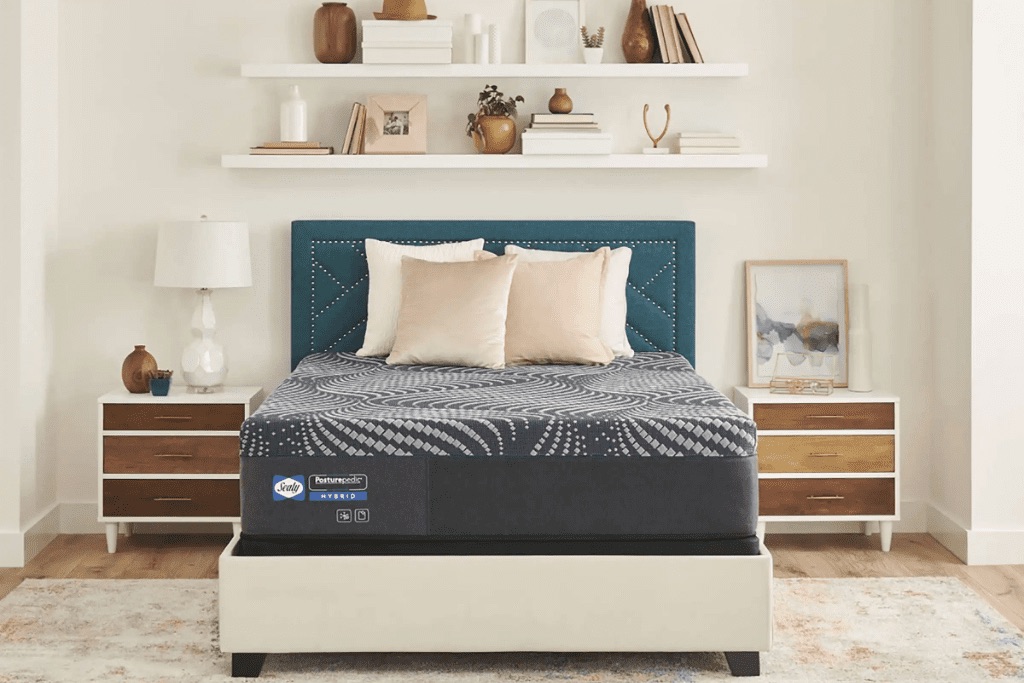 The Sealy PosturePedic Plus Hybrid Brenham Soft mattress comes with the best of Sealy materials and expertise. The mattress consists of body-conforming foam for exceptional support, and there are individually wrapped coils that reduce motion transfer. The advanced gel memory foam, along with cool to touch cover, ensures you sleep fresh and cool! This mattress also includes features such as edge support and compatibility with an adjustable base.
This remains your top pick if you are looking for a soft sleep surface! Buy it from Mancini's Sleepworld today!
Sealy PosturePedic Plus Foam Brenham Medium Firm Mattress 13.5"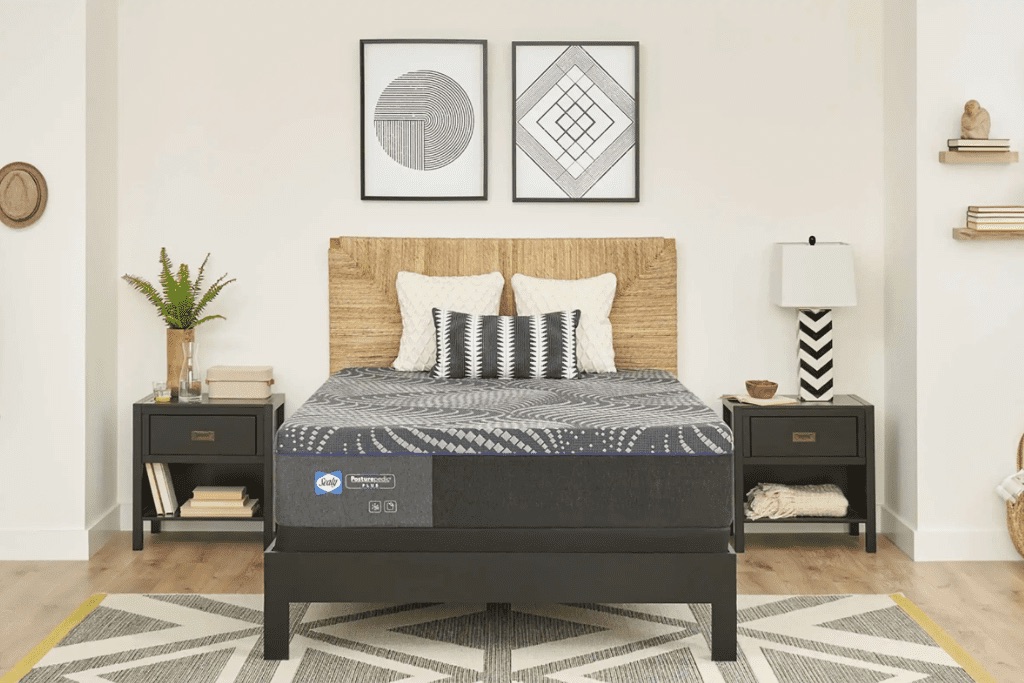 Right from targeted support to excellent cooling features, the Sealy PosturePedic Plus Foam Brenham Medium firm mattress is one of the best from Sealy. This sums up as a perfect pick for those looking for a medium-firm mattress.
Also, if you plan to upgrade to an adjustable bed sooner or later, this mattress is compatible. Investing in this mattress will ensure your sleep health takes a positive hit! This mattress will give you spinal support when sleeping, regardless of your sleeping position.
Sealy PosturePedic Foam Medina Firm Mattress 11"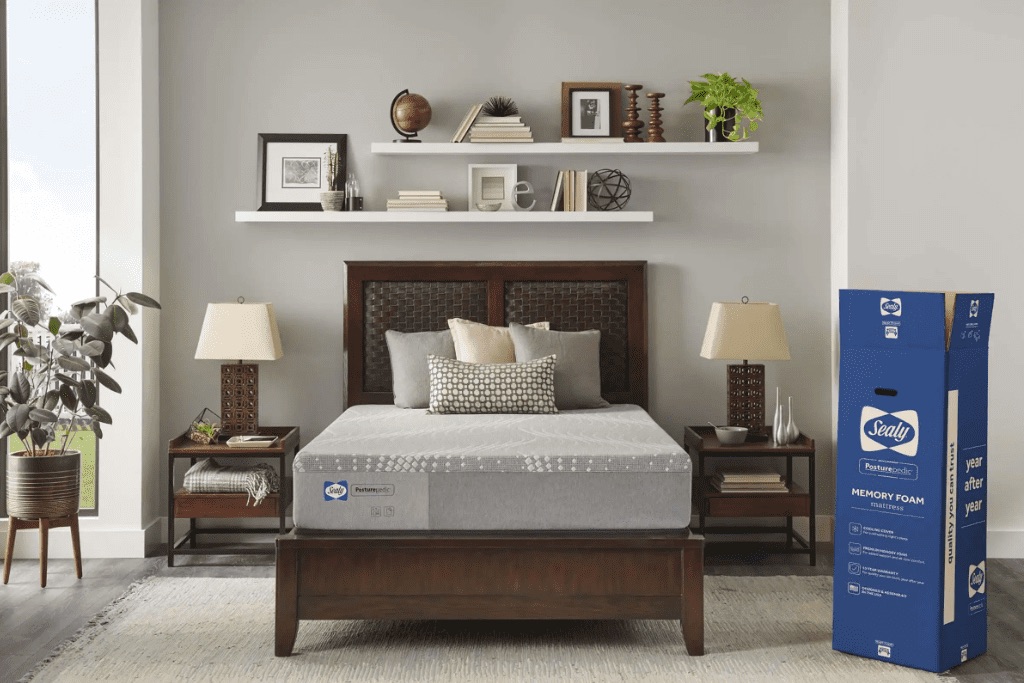 When you get the best support, you wake up ready to take on the world! The Sealy PosturePedic Foam Medina Firm mattress is an all-foam mattress made with inputs from orthopedic specialists. The firm surface helps spinal alignment, and the breathable anti-bacterial cover makes the perfect sleep surface for you. This bed-in-a-box mattress is an excellent choice as it has a surface guard and moisture protection feature.
The best place to shop for a mattress
Shopping for a new mattress is an experience best served at Mancini's Sleepworld. With more than 39 stores, you can choose the one close to you and shop for a Sealy PosturePedic mattress.
If you shop online, you can order from the website and get it delivered to your doorstep hassle-free!
Hurry, good sleep is just a Sealy PosturePedic mattress away from you now!