The Nectar Mattress brand has established itself as one of the country's most reputed mattresses and bedding brands. Nectar combines memory foam, base foam, and gel quilting foam, which offers excellent comfort and support. While other memory foam mattresses in the market have a reputation for overheating, the use of cooling gel helps reduce it in a Nectar mattress.
This blog will discuss the various reasons why you should buy a Nectar mattress-
Superior Motion Isolation
When it comes to motion isolation, memory foam mattresses are always better at it, and Nectar mattresses ace it!
The superior foam layers ensure that they absorb the motion when someone changes sleep position or gets in or out of bed. The nectar mattresses are entirely silent; if you share the bed with a partner, you will feel no motion transfer at night.
Pressure relief
Nectar mattresses offer excellent pressure relief to sleepers weighing 230 pounds or less. The memory foam conforms around the shoulder and hip to maintain proper alignment for side sleepers. The variety of transitional or support layers always works to maintain and flat and even sleep surface for back and stomach sleepers within 230 pounds.
Side sleepers above 230 pounds will also find Nectar mattresses comfortable. But back and stomach sleepers will find the mattress too soft, hence a sinking feeling. Excess pressure in the midsection area can be felt if you sleep on such a mattress with a weight above 230 pounds.
Cooling feature
For hot sleepers, the major concern remains whether they will end up sleeping hot on a memory foam mattress as it traps heat. However, the Nectar mattress offers better cooling than most other memory mattresses on the market. It is due to the infusion of cooling gel in the mattress that it can regulate temperature better. The breathability of the cover also ensures that you stay cool throughout the night, even if you are a hot sleeper.
Off-gassing
Most memory foam mattresses are known to release volatile organic compounds (VOCs), which leads to a chemical smell. The odor of VOCs is unpleasant but harmless.
Nectar memory foam mattress is an exception, as they are known to produce less off-gassing. The minimum smell also vanishes 24-72 hours after unboxing the mattress.
Nectar memory foam mattress- Who is it for?
The Nectar memory foam mattress is the perfect choice for-
People who love the body-conforming memory foam mattresses offer. A nectar mattress provides you the right feel with a certain modern touch that further makes you feel wrapped in comfort.
People with achy joints and pains always look for pressure relief. The addition of CertiPUR-US memory foam offers a cradle-like feel with the perfect pressure relief.
People who prefer value-for-money products. Nectar keeps the prices of mattresses affordable and offers a premium feel. The extended sleep trial also ensures that you get more time to realize whether the mattress suits you or not.
What's inside a Nectar mattress?
Nectar offers bed-in-a-box mattresses which come in a bag. The material used for the bag is polyethylene and polyester, knitted in a circular pattern. The cover also features heat-wicking technology.
Just below the cover remains a 2-inch layer with infused cooling gel. This enhances the plush feeling while ensuring proper temperature regulation for hot sleepers.
After this, a 4-inch layer of soft conventional memory foam is present that adds support to the rather comfortable sleep surface.
The remaining 6 inches are the base of the mattress. This holds the mattress firmly and creates a foundation for the other layers. It is made of standard conventional memory foam.
Some of the Nectar mattresses have a shift-resistant bottom which prevents the mattress from sagging or slipping even if someone jumps on it!
Some of the top Nectar mattresses from Mancini's Sleepworld-
Nectar Premier Plush Mattress 13"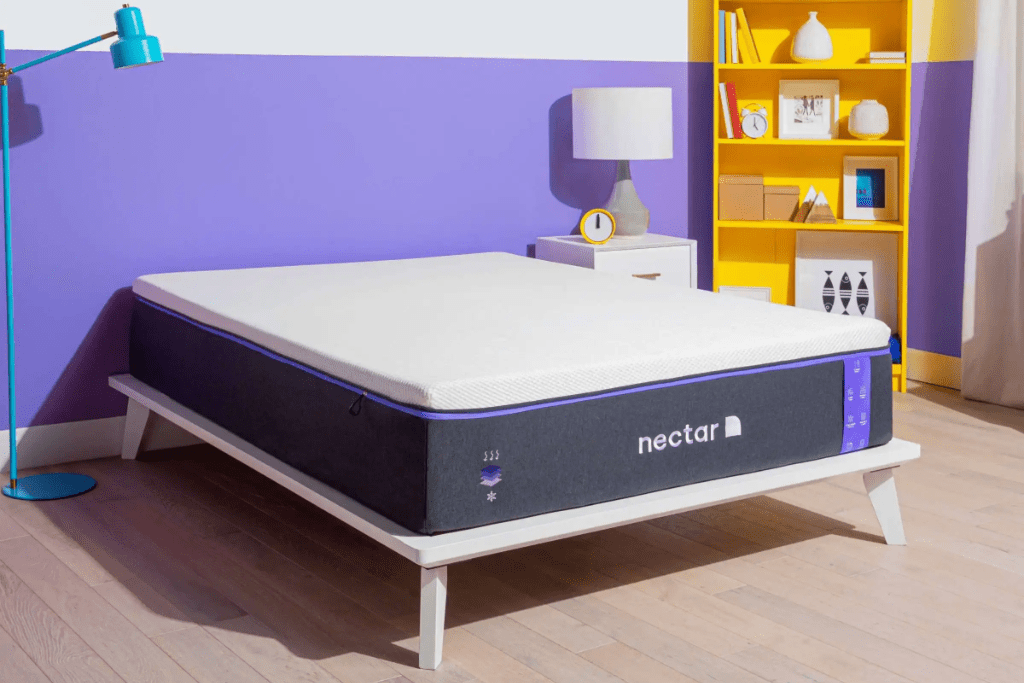 The Nectar Premier Plus mattress offers dual action cooling and superior support! The plush mattress has a lofty feel and is backed by 13-inches of premium foam layers that give you the highest comfort. The mattress also has a cooling cover which is made of premium fibers that removes heat from the body. Not to forget, the mattress comes with a 365-night trial and a lifetime warranty giving you the maximum value for your money!
Nectar Classic Firm Mattress 12"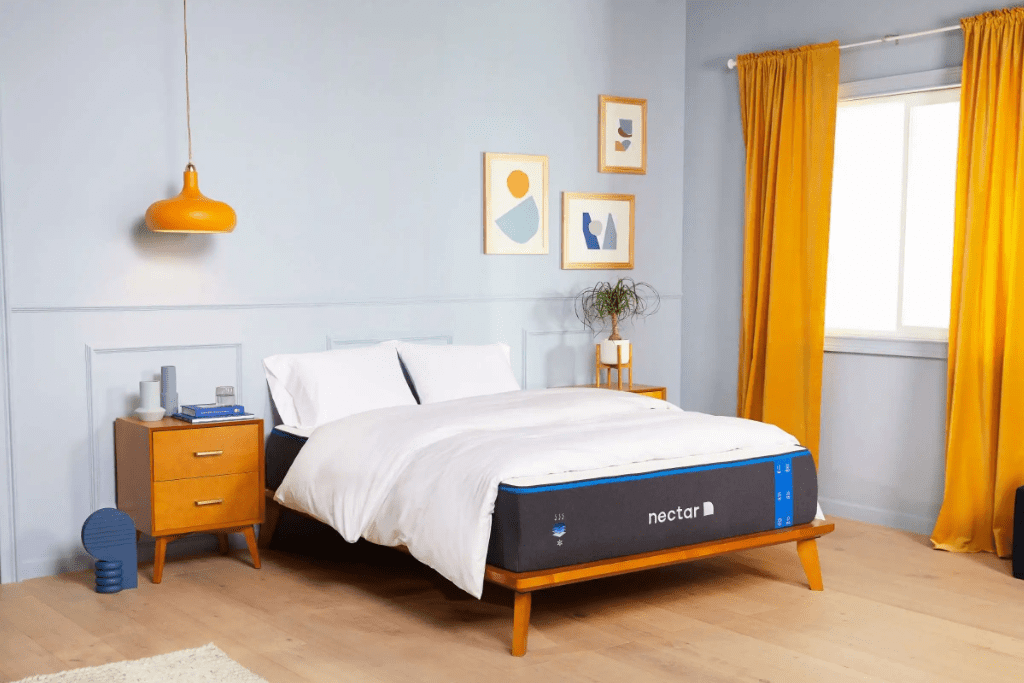 The Classic Firm mattress is indeed a classic offering from Nectar. Most users find the ideal ratio of softness, firmness, and support on this mattress. The gel memory foam is excellent for providing support and keeping it cool at night. The mattress also offers superior motion isolation, making it a great pick for all!
Best Place to buy a Nectar mattress
Mancini's Sleepworld is the one-stop solution for all your sleep shopping needs. From the perfect mattress to great pillows, you can always find exciting deals on your shopping list at Mancini's Sleepworld.
Looking to buy furniture for your new home? Well, check out your nearest Mancini's Sleepworld today and start shopping!