Tempur-Pedic needs no introduction when it comes to mattresses. Known as one of the most comfortable and sleep-friendly mattresses, Tempur-Pedic has created a place for itself in the mattress arena. Tempur-Pedic Mattress satisfies all the parameters to consider while buying a mattress.
This mattress, coupled with a Tempur-Pedic Pillow, is the best option for people with sleep inconsistency due to lack of comfort.
Tempur-Pedic mattresses are made of a special Tempur foam. NASA created Tempur foam in 1966 to help its seats absorb shock waves while providing extra comfort. Dallas cowboys used this foam in the 1970s in their helmets to prevent injuries on the field.
The same foam was later used in designing mattresses for great sleep. Tempur memory foam is dense in nature, responsive, and highly pressure-relieving. For over three decades now, Tempur foam mattresses have been acknowledged as the leading comfort choices for sleep.
Tempur-Pedic mattresses have unique memory foam materials that quickly adapt and respond to the user's body shape, temperature, and weight. Thanks to their unmatchable materials, customized foam support, and mattress-body alignment, Tempur-Pedic mattresses are here to promote good quality sleep.
Memory foam in the Tempur-Pedic mattresses allows it to evenly displace the weight on the surface mattresses, which helps in relieving pressure points, improving blood circulation, and keeping the body in proper alignment.
Let's discuss the differentiating features and benefits of a Tempur-Pedic mattress and what makes them a class apart.
Features of a Tempur-Pedic mattress
The features of Tempur-Pedic mattresses are carefully crafted around providing people with sleep disorders, sleep apnea, or those who struggle with fatigue from a hectic working day a sense of comfort while sleeping.
Cooling technology
The Tempur-Pedic mattress is the first mattress that helps you stay cooler in the bed right from the time you get into the bed throughout your sleep cycle. The primary benefit of the TEMPUR-breeze° cooling system is the SmartClimate® Dual Cover System that is machine-washable. TEMPUR-Pedic delivers the highest-level cooling system and advanced pressure-relieving properties in one mattress. It provides coolness and comfort in one package.
SmartClimate® System
The SmartClimate® Dual Cover System is a next-gen maintenance solution with a zip-off, a cool-to-touch outer layer, and a super-stretch inner panel that is easily washable and convenient to remove. Some models also include a SmartClimate Max Dual Cover system with double the cooling comfort.
TEMPUR-APR® Material
APR means Advanced Pressure Relief. This material is engineered to provide sound, rejuvenating sleep on a breathable sleep surface that keeps you comfortable all night.
Benefits of Tempur-Pedic Mattresses
No Motion Transfer
Sharing your bed with your partner could prove challenging if they turn and toss in sleep constantly, creating motion transfer which ultimately disturbs your sleep. On a Tempur-Pedic mattress, motion transfer does not occur, helping you experience a comfortable sleep throughout the night.
Relief For Joint Pains
The TEMPUR material, a patented blend of viscoelastic memory foam, gives excellent relief for joint and back pain. The memory foam material is notoriously famous for absorbing heat. To top it, the recent innovations in temperature cooling solutions, like the new Tempur-breeze cooling gel, provide further temperature regulation on sleeping surfaces.
Spine Alignment & Protection
The TEMPUR material in the Tempur-Pedic mattresses provides excellent support to the spine by cradling it in the mattress. The patented TEMPUR material does not leave permanent impressions on the bed, thereby providing an even sleeping surface.
Allergy Relief
Tempur-Pedic mattresses are an excellent choice for people suffering from allergies as they do not attract dust mites or dust, providing the right solution for allergy sufferers.
Why is the Tempur-Pedic mattress unique?
Tempur-Pedic mattresses are unique because of their high-quality material and the reputation of creating comfortable sleeping experiences for users. They are thriving in a luxury niche where comfort is the primary requirement.
Tempur-Pedic mattresses' contour makes it hugely relaxing, offering a premium experience to users. The cooling technology of the mattress helps use the heat released from the body to reshape the mattress to fit the user's body perfectly each night. Most first-time users have reported the best sleeping experiences on Tempur-Pedic mattresses.
The rigorous testing procedure makes sure that the final product is perfectly designed in every sense.
Durability
Usually, a high-quality Tempur-Pedic mattress lasts around 8-10 years, while a medium-quality one lasts 5-8 years. On the whole, the average life span of this mattress hovers about six years.
Top Tempur-Pedic mattresses
Tempur-Pedic TEMPUR-PRObreeze Medium Hybrid Mattress 12"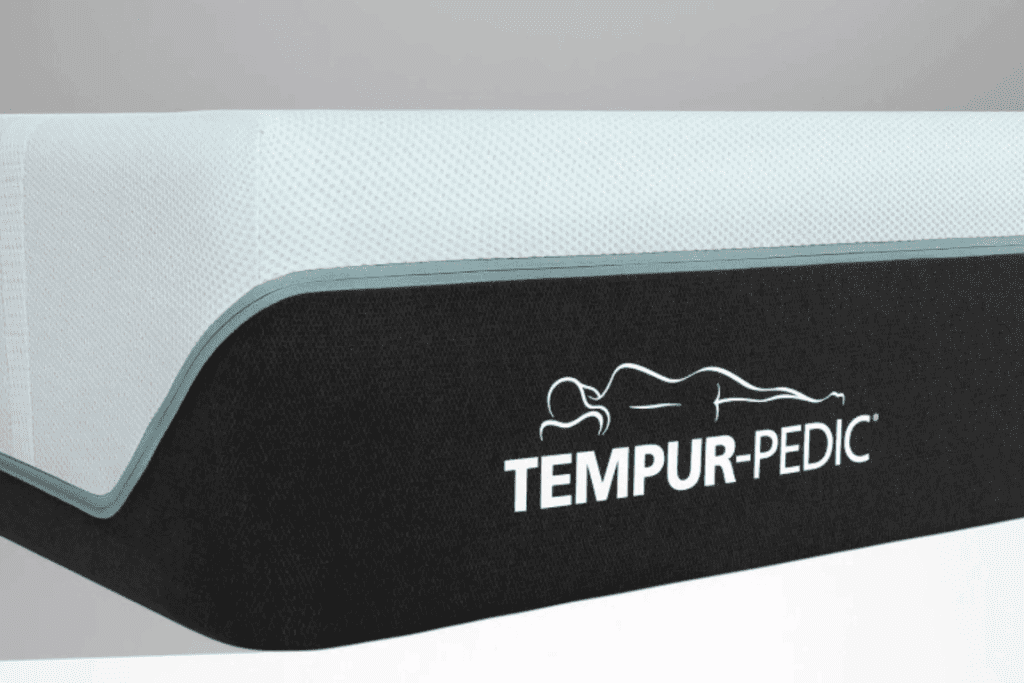 The TEMPUR-PRObreeze has a 3-level system of cutting-edge materials that work together from cover to core to keep you cool all night long. The zip-off cover provides cool-to-touch comfort when you lie down, while exclusive PureCool+ Phase Change Material absorbs excess heat while you fall asleep. And TEMPUR-CM+ provides maximum airflow and breathability throughout the night.
Tempur-Pedic TEMPUR-ProAdapt Firm Mattress 12"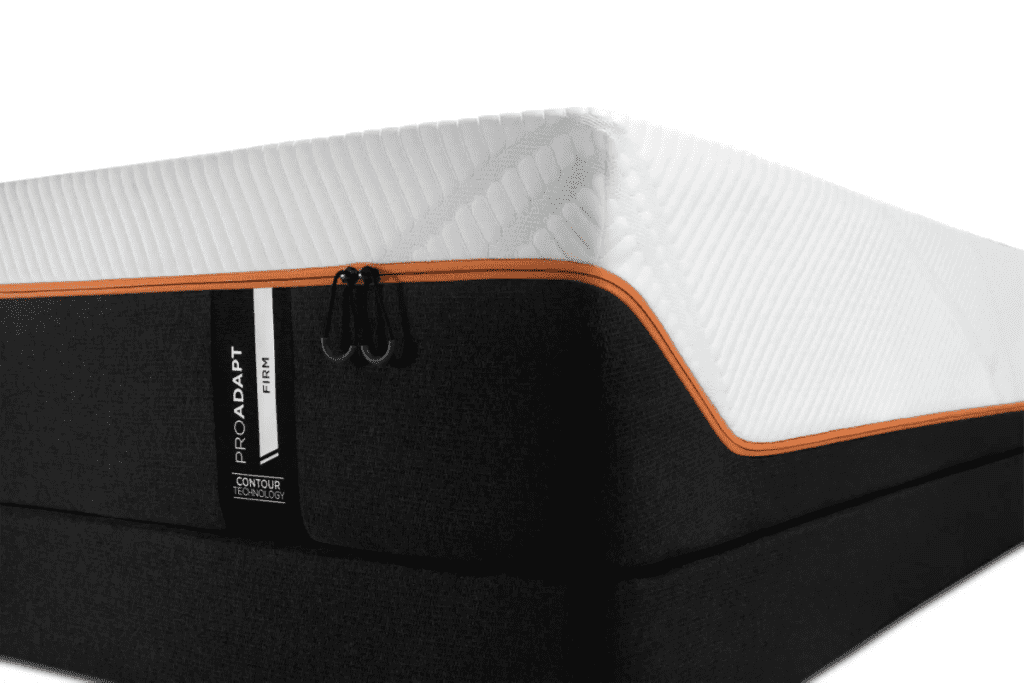 TEMPUR-PROADAPT SERIES, Advanced pressure-relief for deep relaxation. The most innovative bed we've ever created with the most advanced pressure-relieving material we've ever made. Expertly engineered to give you deep relaxing sleep that rejuvenates your whole body. This is the new TEMPUR-ProAdapt series featuring our new TEMPUR-APR material.
Tempur-Pedic mattress deals
Interested in Tempur-Pedic but worried about your budget?
Fret not, as Tempur-Pedic is often available on deals at all Mancini's Sleepworld stores. To be more specific, you can check out Mancini's Sleepworld in-store or online store to grab great deals on Tempur-Pedic.
Now stop looking for a Tempur-Pedic Mattress near me, and visit our store at the earliest for easy guidance and check-out. Also, check out the Tempur-Pedic Mattress on sale to bag great discounts on the mattress.
A Tempur-Pedic mattress is certainly worth the price you pay!!