A mattress is one of the essential components of your bedroom and plays a big role in how well you sleep. When you step out to shop for the perfect mattress, the first question that comes up is, should you get a soft or firm mattress? You will spend a third of your day on the mattress; hence, the perfect selection is of utmost importance.
Are you looking for a soft, plush feel that will conform to your body? Or a firmer feel that allows you more support and less sinkage? The confusion can continue, but this blog will give you a better idea of what to choose.
The perfect mattress- What's that?
Your spinal health is the first and foremost thing to remember while choosing a mattress. Our human spine has three natural curves that need to be supported when you sleep.
The ideal mattress will allow you to relax your body in a neutral position. The neutral position implies that your spine will be in its natural slight curve position while your head, shoulders, buttocks, and heels are aligned.
With the right mattress, your muscles can relax, get better sleep and improve overall spinal health. Choosing the wrong mattress might end up increasing your back pain and reducing the quality of your sleep.
What to consider while choosing the mattress
Mattress firmness is a subjective thing that varies from person to person. Ending up with the right mattress will require you to do some trial and error to understand your perfect firmness level. Here's how you can select better-
Comfort
This is the most important factor in knowing which firmness level you need. Do you and your partner enjoy soft beds or firmer ones? Recall your previous experience at hotels or other places where you have slept. The mattress on which you had the most comfortable sleep will take you closer to the type of mattress you actually need.
Body Weight
The height and weight of the sleeper are significant factors in choosing the right firmness level. For heavier people, firmer mattresses are suggested, and they feel more comfortable on them. The lack of support and sinkage in softer mattresses make heavier people uncomfortable when sleeping. On the contrary, lighter people might sleep on a soft mattress as they do not feel the sinkage! They will have a conforming feel in plush or soft mattresses.
Sleep Position
Your sleep posture plays a vital role in choosing the perfect firmness level. For back and stomach sleepers, firmer mattresses are more comfortable. On the other hand, side sleepers prefer when the mattress is softer. These are general preference styles, and it might totally differ for you. However, this is an excellent point to start your quest for choosing the right firmness level.
The difference- firm vs soft mattress
The major difference when it comes to firm vs soft mattress is the feel of the sleep surface. A firm mattress is rigid to the touch and does not compress when putting pressure on it. A softer mattress will compress when applied pressure and be more body-conforming. Mattress firmness is not split into these two categories only. There are other wide varieties, such as medium-firm mattresses, extra-firm mattress, and plush or pillowtop mattresses.
The firmness of a mattress generally depends on the spring tension or general construction of the inner parts. Some mattresses contain particular external upholstery that makes them softer, such as a memory foam mattress topper.
Advantages of a firm mattress
People who do not suffer from back pain issues can sleep comfortably on a firm mattress. On a firmer surface, the bones absorb most of the pressure, which ensures that muscles, veins, and arteries do not feel the pressure. As muscles feel less stressed, blood circulation improves significantly.
A firm sleep surface ensures that your lower back doesn't collapse; hence, more oxygen intake is possible. As firm mattresses do not sag, the body's weight is equally distributed. None of the body parts has to bear the brunt of pressure due to sleeping.
Firm mattresses are generally better suited for people sleeping on their backs and stomach.
The top firm mattress you can buy from Mancini's Sleepworld
Beautyrest Black L-Class Firm Tight Top Mattress 13.75"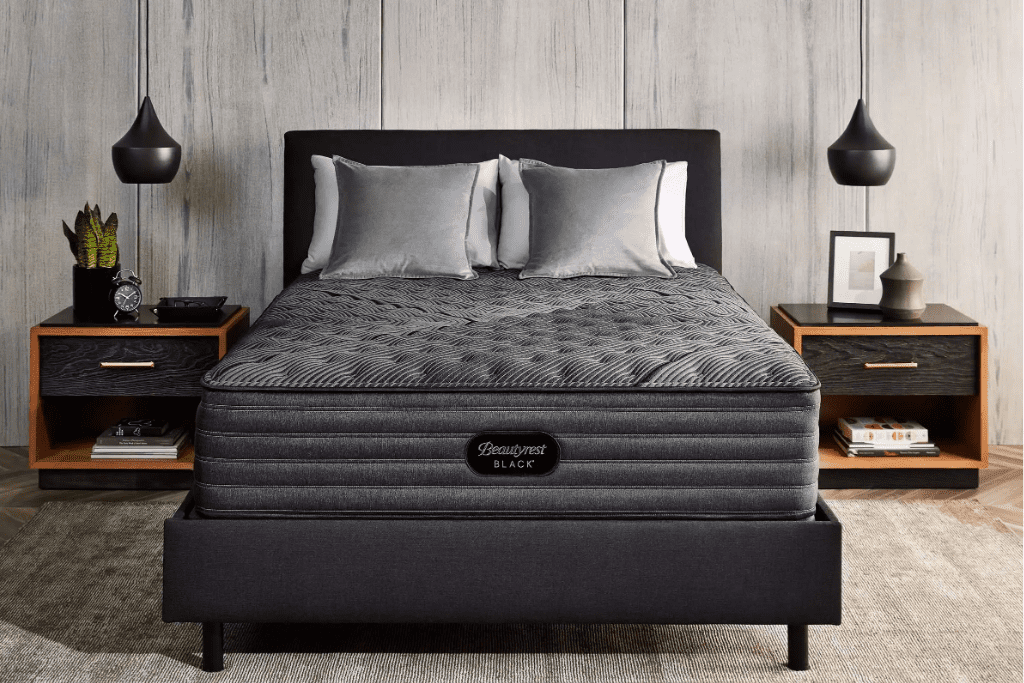 Beautyrest Black L-class takes your sleep experience to a luxurious level. The specific mattress from Beautyrest is known to offer 21 percent more support to the body than any other mattress. The introduction of new plant-based cooling technology ensures that you stay 18 percent cooler so that you can beat hot sleeping. The patented memory foam from Beautyrest makes sure that there is more pressure relief and support. All of this ensures that you are left with an energized version of yourself every night you sleep on this mattress! There are other wide varieties of Beautyrest mattresses that you can check out exclusively at Mancini's Sleepworld.
Advantages of a soft mattress
If you are experiencing back pain while sleeping on a firm mattress, you should switch to a soft mattress. Regardless of this, anyone with a pre-existing backache issue is suggested to go for a soft mattress to sleep comfortably. For lighter people, soft mattresses are best, and they can feel a body-conforming softness, unlike firm mattresses.
A soft mattress is great for side sleepers as it allows more shoulders and hip cushioning. Better spinal alignment can be achieved with such soft mattresses.
Top soft mattress you can buy from Mancini's Sleepworld
Tempur-Pedic TEMPUR-LUXEBreeze Soft Mattress 13"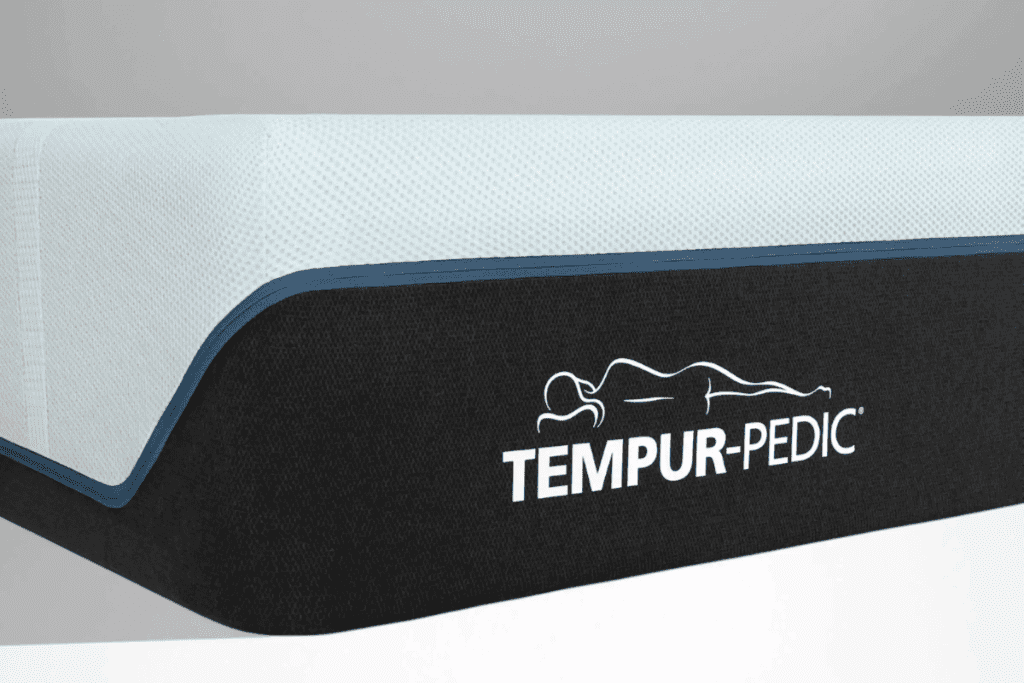 The TEMPUR-LUXE Breeze boasts a 4-level system of cooling materials that keep you cool all night long. The zip-cover offers immense cool-to-touch comfort when you sleep at night. The presence of exclusive Pure-Cool Phase Change Material ensures excess heat from the body is absorbed. With TEMPUR-CM+ and ventilated TEMPUR-APR, the mattress has immense breathability and pressure relief capabilities. This remains the best soft mattress for you at Mancini's Sleepworld due to an immensely positive response from all customers!
The best place to shop for your new mattress
Now that you have clarity about mattress firmness, head to your nearest Mancini's Sleepworld to shop for a new mattress. From an extensive variety of brands to exciting offers all year round, shopping from Mancini's Sleepworld is truly an experience you shouldn't miss! If you shop online, check out the website now.