If you are looking for uber comfort, you've come to the right read. Know everything about adjustable bed frames, and by the end of the article, you will be able to make an informed choice.
A high-quality adjustable bed enhances your sleep and takes it to another level.
What is an adjustable bed?
An adjustable bed frame or bed base is mechanically designed to either raise your head or feet or both to get comfortable and rest easily. They come with customizable positions for a blissful night's sleep.
These beds are also referred to as "lifestyle beds." The user can choose the most comfortable position or even enjoy breakfast in bed on weekends.
Adjustable beds feature a zero-gravity position that adjusts the body into a neutral sleeping position where the legs are raised and the head tilted. This position supports the body to make it easy to fall asleep faster and stay asleep longer.
How do adjustable beds work?
There are two components of an adjustable bed set, the base, and the mattress. The base controls the movements in which the sleeper sleeps, and the mattress that moves along with the bed frame offers comfort.
An adjustable base is further divided into two components; the sleeping surface is the part where the mattress will rest on. On the other side, the second part is where the joints lie. The joints allow the base for free movement from the mattress, and this movement ensures various sleeping positions.
Each joint moves up to a certain reclined position. For instance, you either raise only the head region if you want to watch TV or if you want to avoid acid reflux, heartburn, or sleep apnea.
Many people turn to adjustable beds to reduce back pain, stiffness, snoring, and other health concerns. You can raise the legs region above the rest of your body if you suffer from swelling or water retention issues.
How can an adjustable bed be controlled?
You might wonder who controls an adjustable bed? Some adjustable beds come with remote controls, whereas some controls are attached to the bed frame itself. Newer models come with wireless connections.
Usually, remote controls will have standard set positions that may or may not work for you or your partner if it is a split adjustable bed. If you don't find the set positions comfortable, you can also manually control the bed and get comfortable in your preferred position.
Find the Best adjustable bed frame only at Mancini's Sleepworld
Our top picks at Mancini's Sleepworld are:
Tempur-Pedic Ergo Extend Adjustable Base with Sleeptracker AI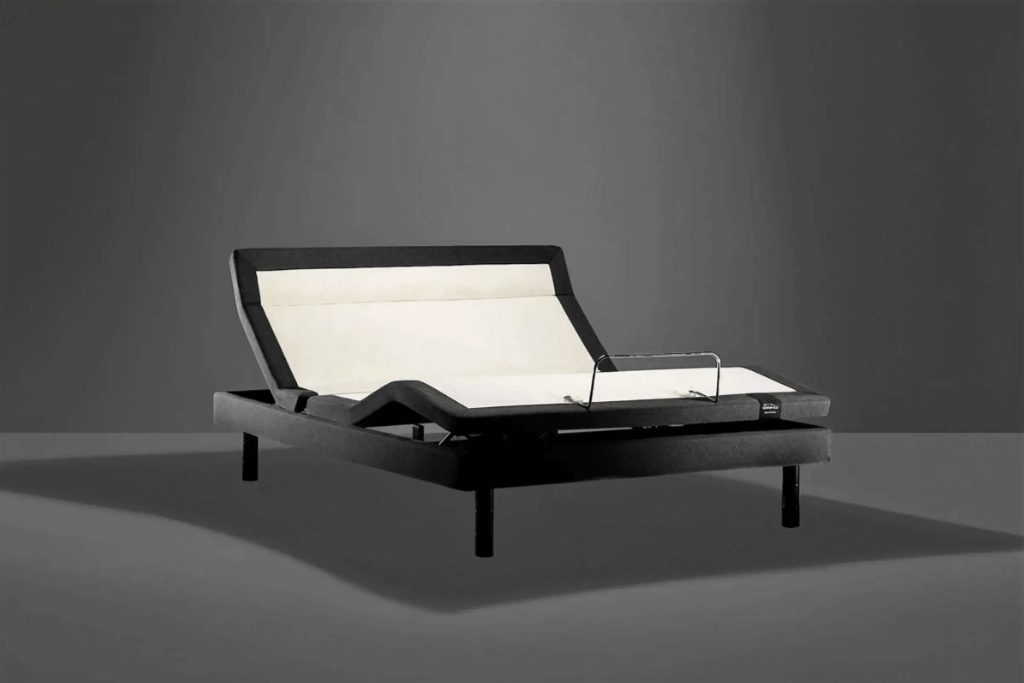 TEMPUR-ERGO EXTEND SMART BASE Powered By Sleeptracker-AI the most elite power base combines the most advanced technologies including personal analytics with automatic snore detection and snore response. The base seamlessly moves between four factory preset positions, including exclusive PerfectSeat. Advanced features like four-zone massage, USB ports and underbed lighting come with this uber-comfortable adjustable base.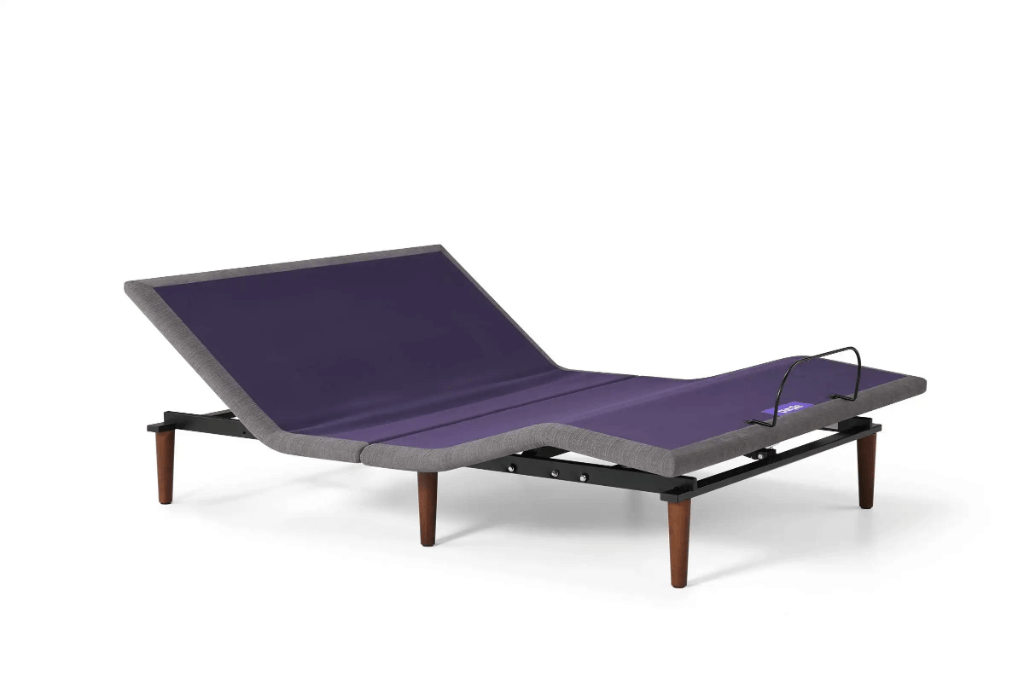 Designed to help improve your sleep quality and daily comfort, the Ascent Adjustable Base provides premium, customizable support for your mattress. Use the Sitting preset to get work done from the comfort of your bed. Zero-Gravity feature ensures a near-weightless feel. Select Anti-Snoring mode to quiet your partner. Once you have tried this adjustable base, you'll never go back to your old bed frame.
Choosing the right mattress for your adjustable base
Typically, you don't have to choose the mattress that comes along with an adjustable base. You can purchase a mattress of your choice; however, you must ensure its compatibility with an adjustable base.
Memory Foam
Memory Foam mattresses offer excellent body contouring and they even support the weight of the body evenly. When paired with an adjustable base, the foam flexes easily to match the contour of the base without compromising comfort and body support. A memory foam mattress will also return to its original shape even after reclining it, unlike many other types of mattresses.
We recommend a memory foam mattress that works best with an adjustable base.
Tempur-Pedic TEMPUR-LUXEBreeze Soft Mattress 13"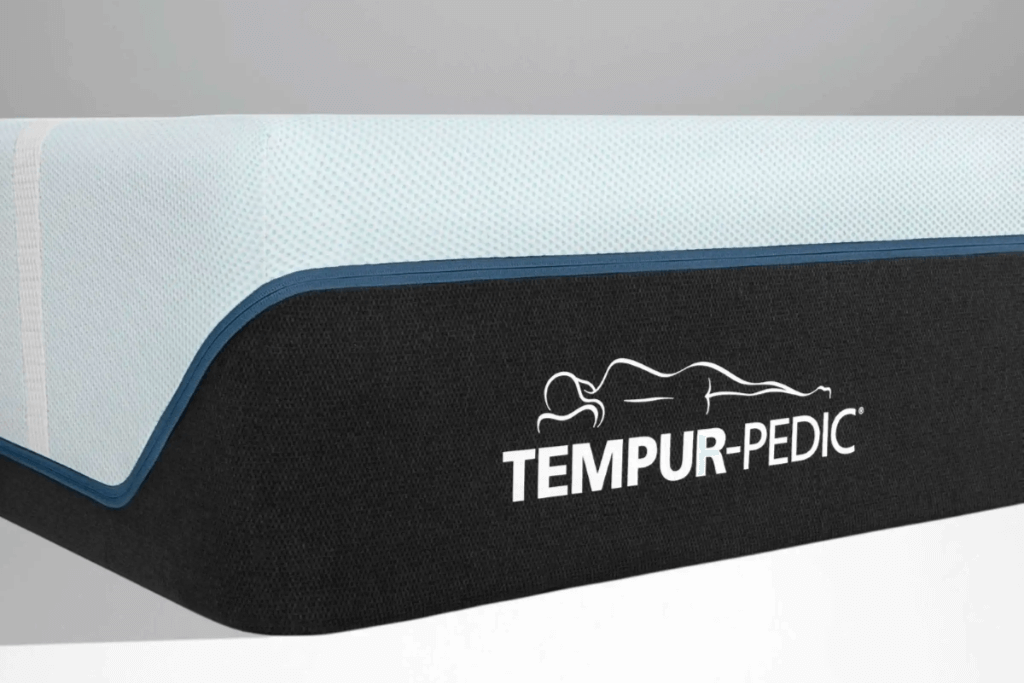 The all-new TEMPUR-LUXE Breeze has a 4-level system of cutting-edge cooling materials that work together from cover to core to keep you cool all night long. The enhanced zip-off cover provides double the cool-to-touch comfort when you lie down, exclusive Pure-Cool Phase Change Material absorbs excess heat while you fall asleep. TEMPUR-CM+ combined with Ventilated TEMPUR-APR provide next-level airflow and maximum pressure relief throughout the night. And it works perfectly with an adjustable bed frame.
Hybrid
Hybrid mattresses sit well on an adjustable bed frame. The reason is that they have adaptable and distinct foam layers and materials combined with a coil system that doesn't break or damage easily while elevating the mattress.
Our second option is a hybrid mattress from Stearns & Foster:
Stearns and Foster Lux Estate Hybrid Medium Firm Mattress 14"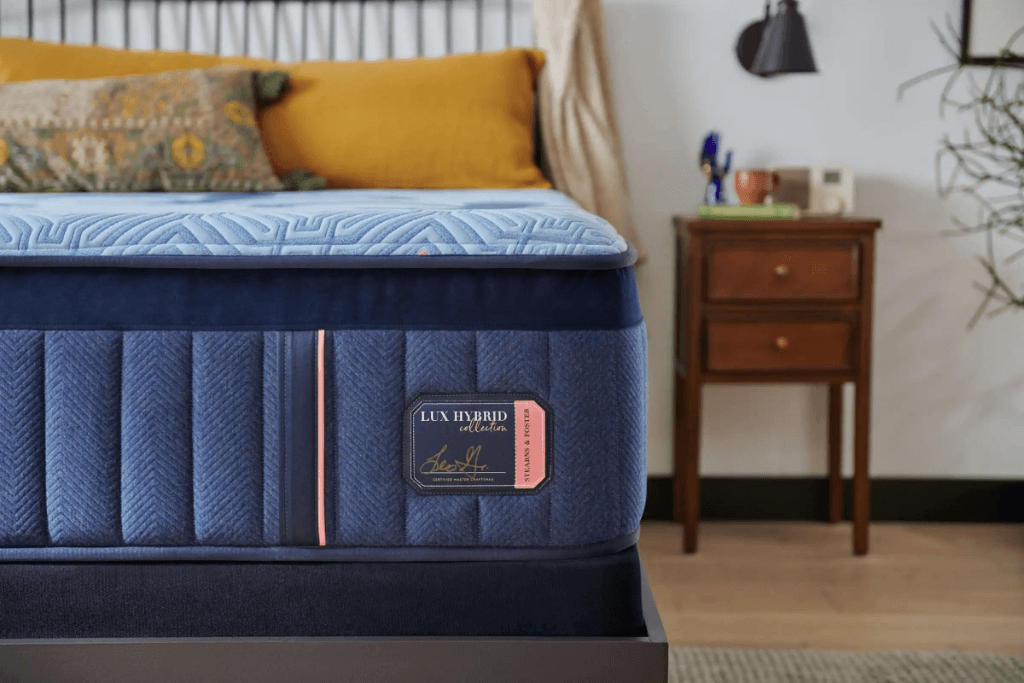 Lux Estate Hybrid, the comfort of a Hybrid the Stearns and Foster way. The Lux Estate Hybrid Collection takes the comfort of Indulge Memory Foam with the support of IntelliCoil HD plus and Indulge Memory Foam, it's a Hybrid mattress that's as cozy as it is supportive. Also perfectly works when placed on a adjustable bed frame.
Adjustable beds come in all standard mattress sizes. The most popular sizes are:
Adjustable bed frame king-size
Adjustable bed frame queen-size
Adjustable bed frame twin
Know everything about adjustable bed frame sizes and choose the right size according to your need.
Know the benefits
Below are some of the benefits of sleeping on an adjustable bed base.
Blood circulation: Certain reclined positions allow the easy flow of oxygen and reduce blood pressure. This position is helpful for those who suffer from circulatory issues.
Alleviate asthma and snoring: Breathing issues like asthma, sleep apnea, and snoring can be reduced if the head is elevated. In this position, the head reduces the weight off the wind-pipe allowing better airflow while sleeping.
Swelling: If you are on your feet all day, it is recommended to keep the feet slightly elevated to prevent any swelling or aches. Instead of constructing an unstable pillow pile, get that adjustable bed and raise your legs.
Reduces acid reflux and heartburn: Keeping the head elevated can help reduce acid reflux by keeping the stomach acids in place and not flowing up the esophagus. This eventually helps in better digestion and better sleep.
Chronic aches and pains: Lying down flat may put unnecessary pressure on your joints resulting in pain that can lead to chronic pain after a while. Reduce the pressure on your back and neck with an adjustable bed, and find that perfect position to fall asleep.
Last but not least, enjoy your downtime watching your favorite show with your head elevated at the perfect level of your Television set. You can also enjoy reading a book with ease on an adjustable bed.
What are you waiting for if you are tempted to try out our wide range of adjustable bed sets? Hop into the car and get to your nearest Mancini's Sleepworld.
Experience the comfort of an adjustable bed set and then make the right choice for your bedroom.