Adjustable bed foundations allow sleeping in your preferred elevation. Due to such mobility features, the popularity of such beds is increasing. The bed base can support the spine's natural curve, which is crucial for good sleep. Also, the popular "zero gravity" sleep position is a significant reason why adjustable bed foundations are a rage.
Pairing up such beds with the perfect mattress is extremely important. The wrong mattress might not support the elevation change and will be damaged. This blog will list down some of the top recommended mattresses for adjustable foundations.
First, let's learn more about adjustable bed foundations!
What are adjustable bed foundations?
Adjustable bed foundations allow the sleeper to elevate the upper or lower portion of the body as needed. Generally, these are motorized beds, and the elevation can be adjusted with a click of a button. This height adjustment also leads to the perfect alignment of the spine according to the natural curve.
Top benefits of adjustable bed foundations
Increased circulation
The major advantage of adjustable bed foundations is that it helps to improve blood circulation. As you can elevate the bed as per your preferred sleeping position, you will find a posture where the heart can pump blood easily to other body parts while sleeping. Keeping your leg elevated will ensure that the blood flow is easier and better throughout the body.
Get rid of the pain
When the blood circulation in the body is better, there are lesser chances of body pains. The ability of the bed to elevate your upper or lower body ensures you will have fewer body aches.
Multipurpose
On an adjustable bed, you can sleep, work or binge-watch! For those who have tight space constraints, these beds can do wonders. You can sit and do your office work, relax with a cup of coffee, and then get great sleep in the same bed at night. The convenience is that you can adjust it as per the purpose you are using the bed.
Reduce acid reflux
Sleeping flat on your back often leads to acid reflux for people. However, with an adjustable base, you can always elevate your upper body so that acid reflux doesn't happen. Elevating your neck will ensure that the acid from your stomach doesn't bounce back to the esophagus. Acid reflux also leads to heartburn which can be avoided with an adjustable bed!
Importance of the right mattress for adjustable base
When you get an adjustable base, here are some of the reasons why you should choose the suitable mattress for it-
The constant elevation change will surely damage the support feature of the mattress you are using.
The mattress needs to be flexible so as to avoid unwanted folds or damage
The mattress's shape will totally change, and it will never be able to give you comfort. It will end up giving you a painful night of sleep.
Here are the top recommendations from Mancini's Sleepworld for the best mattresses for adjustable foundations-
Tempur-Pedic TEMPUR-LUXEBreeze Firm Mattress 13"
The TEMPUR-LUXE Breeze is one of the top picks when it comes to choosing a mattress for your adjustable base. A Tempurpedic mattress is the best quality and will give you the best night's sleep. This mattress has a 4-level system of cutting-edge cooling materials that keep you cool throughout the night. The zip-off cover has a cool-to-touch feature which, combined with Pure-Cool Phase Change Material, absorbs all the excess heat off the body.
The ventilated TEMPUR-ARR provided immense airflow and significant pressure relief for almost every kind of sleeper. There are other varieties of Tempurpedic mattress which you can check out at Mancini's Sleepworld.
Stearns and Foster Reserve Firm Pillow Top Mattress 17"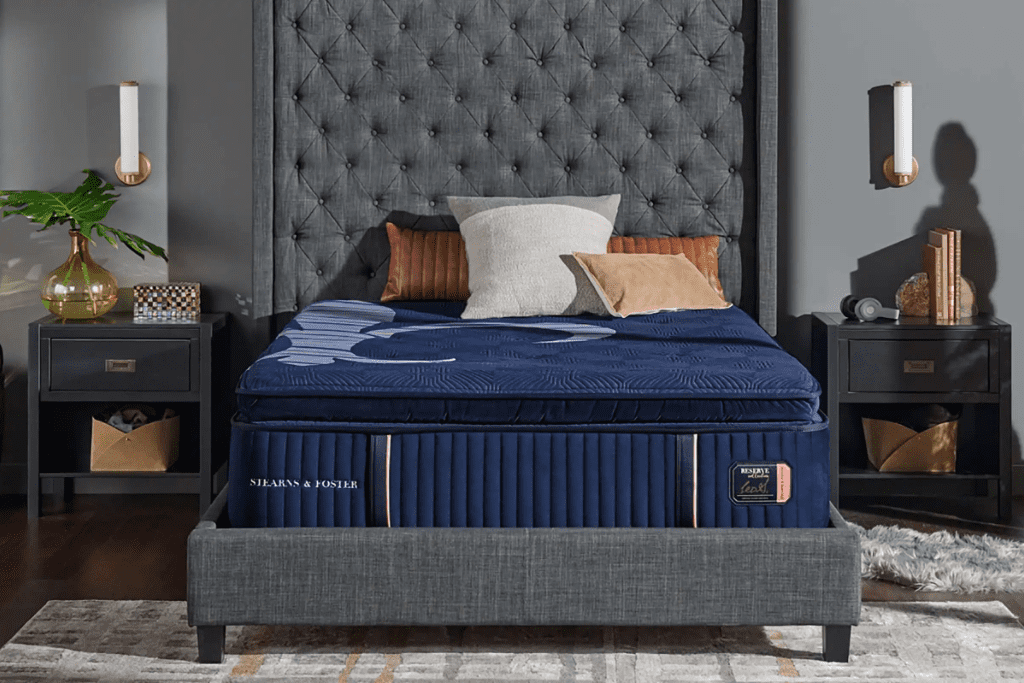 Stearns & Foster mattresses are synonymous with luxury and comfort with excellent handcrafted design. This firm euro pillow top Stearns & Foster from the Reserve collection is one of the best from the brand. It is suitable for an adjustable base and is a luxury mattress that will remain in shape for the longest period of time.
It is the perfect choice for a hot sleeper because of the cool-to-touch cover, which is hand tufted. Tempur Indulge memory foam and IntelliCoilHD innerspring make it highly supportive for the back and core. This line of mattresses from the brand ensures you get the best sleep experience!
You can check out great last minute mattress deals on Stearns & Foster and other mattresses at Mancini's Sleepworld.
Sealy Essentials Winter Green Medium Euro Top Mattress 12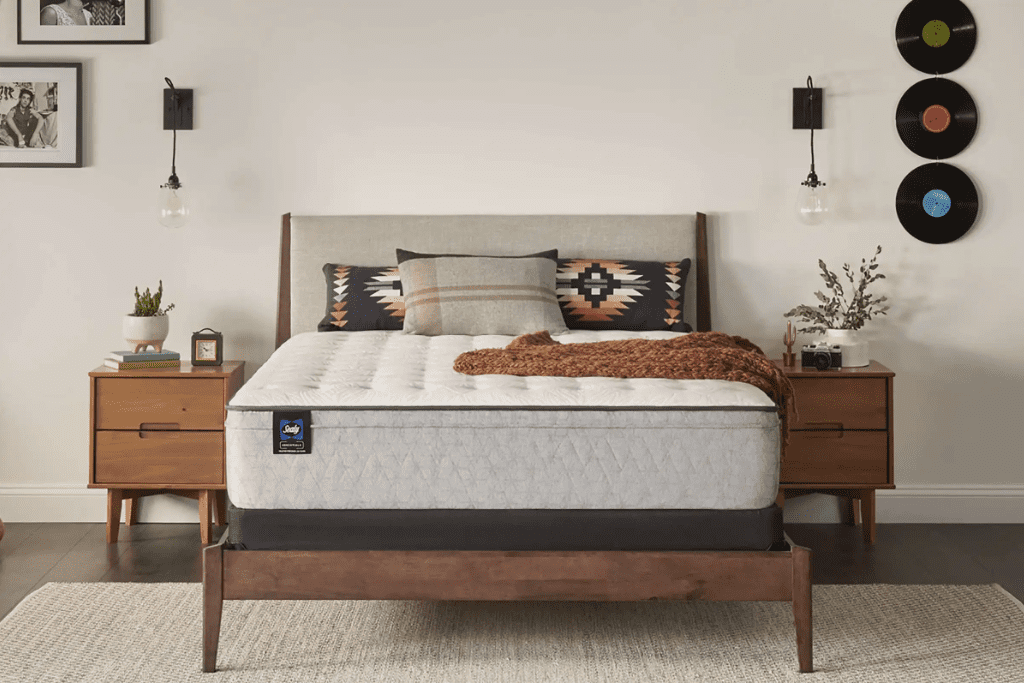 Sealy is always known for the supportive mattresses they manufacture. This one is no different, and it perfectly suits the adjustable bed base. No matter how many changes in elevation you make, the mattress's support and shape aren't affected!
This Sealy mattress also has motion isolation that ensures zero or minimum movement in the bed if your partner wakes up at night. For those suffering from back pain issues, the Sealy mattress with an adjustable bed base is one of the finest combinations to buy!
Mancini's Sleepworld- Shop for your mattress here!
When you are looking to shop for a mattress for your adjustable bed foundation, Mancini's Sleepworld is the perfect store! You get a wide variety of top mattresses and other exciting bedding for your sleep haven. Plus, you can also grab benefits from last minute mattress deals at the store. If you prefer shopping online, check out the website and place your order for doorstep delivery.
Happy sleeping!