Everybody looks for great support from their mattresses; however, how much support is too much?
Every sleeper is unique; one must find the right mattress according to their body type and sleep position for a comfortable night of sleep. While some sleepers prefer soft and plush, others might like a bit firm to extra firm for the additional support.
Firmness levels vary from brand to brand and model to model. How do you know which one is the right one for you?
Extra firm mattresses often show little noticeable sinkage, or body conforming when you lay on them. Apart from a mattress firmness scale, below are the essential pointers to keep in mind while choosing an extra firm mattress.
Construction & Make
The make of the mattress is important while determining the firmness and lifespan of the product. For instance, memory foam mattresses come in both plush and medium firm variants. However, finding an extra firm in the memory foam category will be a task.
When looking for an extra firm mattress, you want as little memory foam or latex as possible and one with more coils that offer optimum shape, support and firmness.
Usage
Depending on how frequently and long you will be using the mattress, we recommend investing in a premium extra firm mattress, as the affordable ones are intended for occasional use and will only hold well as some high-end mattresses.
Sleep position
A lot depends on your sleep position. Therefore, it is essential to consider your sleep position to know which firm mattress you need. Usually, firm and extra-firm mattresses are ideal for people who are stomach or back sleepers. The firmness protects the natural alignment of the spine in these sleep positions. So, if you are a stomach sleeper, don't go with a memory foam mattress, as you will sink in more than you like.
On the other hand, a firm or an extra-firm mattress might not work well for side sleepers. Side sleepers usually like something plusher; therefore, medium-firm mattresses are ideal for side sleepers.
However, it all boils down to preferences; some back and stomach sleepers may not like firm or extra-firm mattresses. Walking into a mattress store and trying out different types of firmness is best to come to a conclusion.
Thickness
When investing in an extra firm mattress, the thickness of the mattress must be considered. To pick the right extra-firm mattress, you might want to look for a mattress with little to no pillow-top cushioning.
The difference between a firm and an extra firm mattress is that a firm mattress is popularly made by companies and offers a nice firm surface with a plush cushion top to sleep on. On the other hand, an extra firm mattress is another level of firmness that won't feature much of a plush pillow-top cushioning layer; it will be firm throughout the mattress.
Body Weight
If you have tried medium firm or firm mattresses in the past but not achieving the desired results in terms of comfort and support, consider your body weight.
If you weigh over 130 pounds, firm mattresses may not be ideal for optimum support. Generally, heavier people need firm mattresses to support them. If unsure, you should step into your nearest Mancini's Sleepworld store and talk to our Sleep Specialists. They will help you find the right mattress keeping various checkpoints in mind like weight, body type, sleep position, and more.
Sagging
Any mattress is prone to sagging, especially a firm or an extra firm one. If a firm or an extra firm mattress sag, it will not provide the necessary support it was on day one. Sagging ruins the mattress's ability to offer a straight surface.
So, look for a mattress that will resist sagging as much as possible. From a practical view, an extra firm mattress is less susceptible to sag; however, that doesn't mean it won't over time and use.
Who is an Extra Firm mattress for?
Very few sleepers love an extra firm mattress. Consider an extra firm mattress if you are a:
Heavy sleeper: For sleepers weighing over 230 lbs, an extra firm mattress will work amazingly well because of its support and comfort.
Stomach or Back sleeper: If you are a heavy stomach or back sleeper, a very firm mattress is for you, as you can rest assured about protecting your natural spinal alignment.
Hot sleepers: Hot sleepers might not like memory foam mattresses that allow the body to sink in and give that body-hugging feel. Rather hot sleepers want to sleep "on the bed" than "in the bed."
Top Recommendations for Extra Firm Mattresses
Stearns and Foster Lux Estate Ultra Firm Mattress 14.5"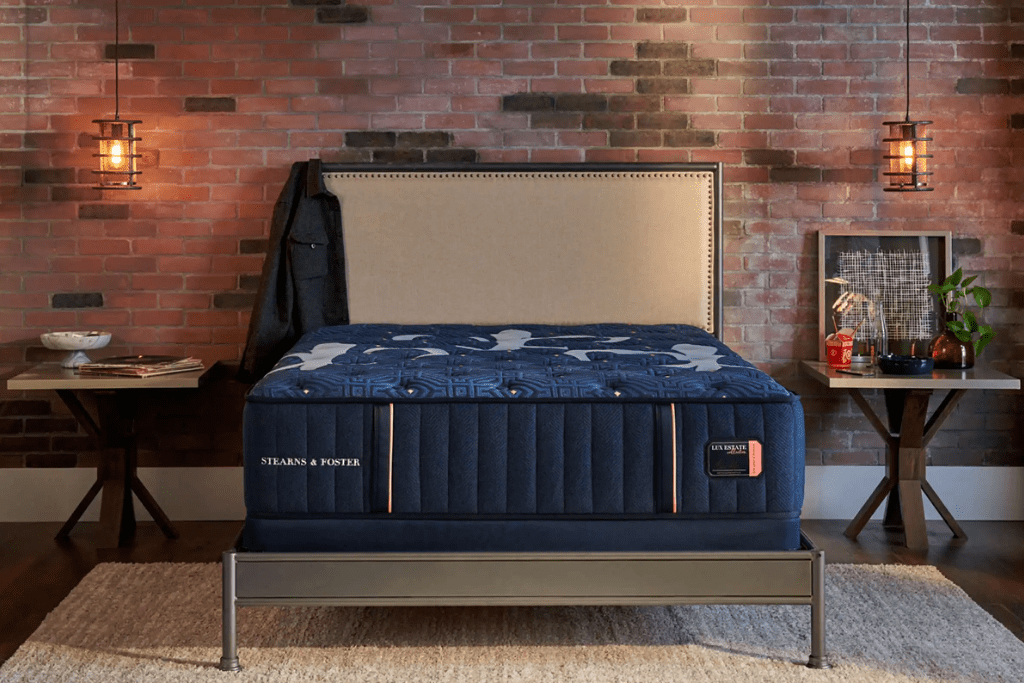 This ultra-firm Stearns & Foster Lux Estate mattress provides an elevated level of comfort and support by combining exclusive TEMPUR- Indulge Memory foam for enhanced pressure relief and supportive IntelliCoil HD innersprings with Latex for durability while an enhanced Cool-To-The-Touch cover and addition ventilation throughout the mattress help keep you cool all night long.
Aireloom Pacific Palisades Carlsbad Extra Firm Mattress 12"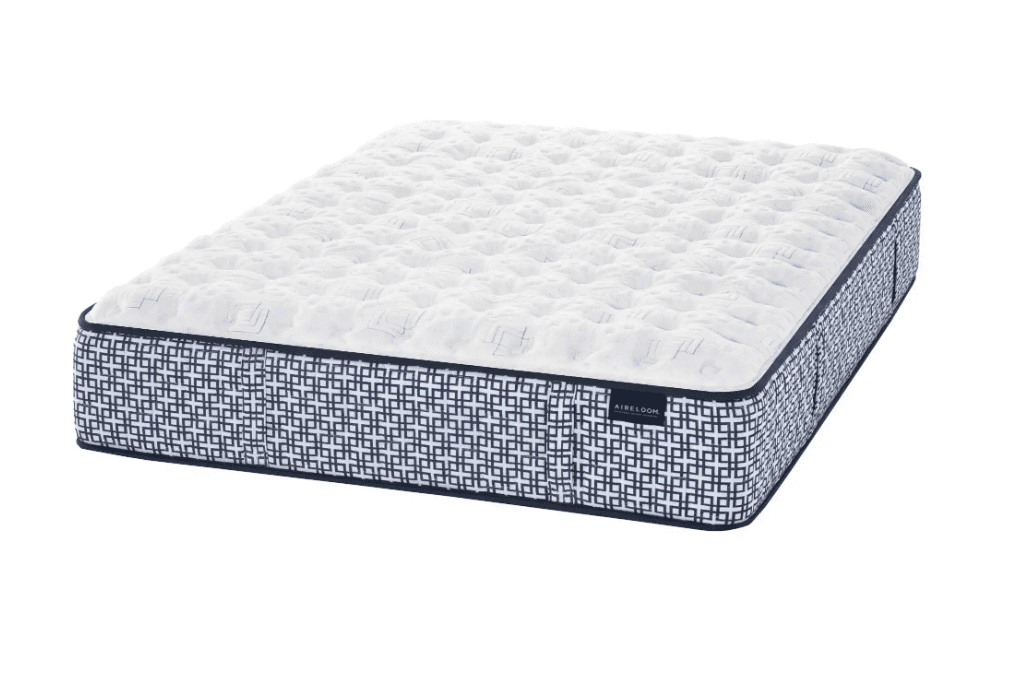 Inspired by the simplicity and elegance of California, Aireloom Pacific Palisades Collection introduces a fresh look paired with our handmade design, all in style. With various selections in comfort, there is a model for you which will transform a long day into a tranquil comfort of relaxation.
Beautyrest Harmony Lux Carbon Series Extra Firm Mattress 13.5"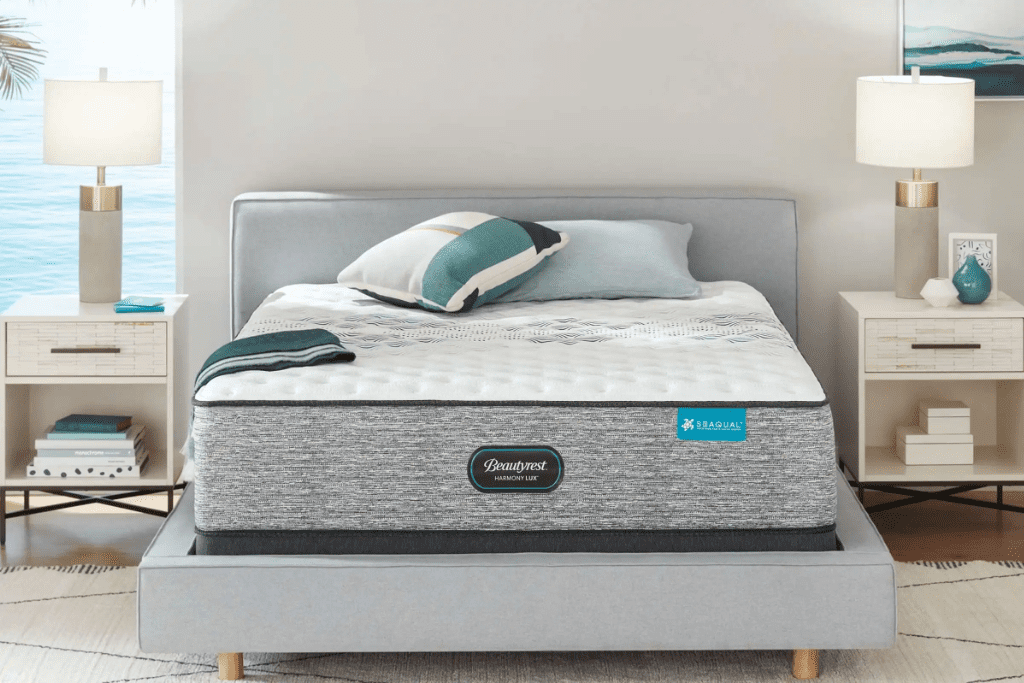 Beautyrest Harmony Lux Carbon Series Extra Firm mattress uses the Precision Support System powered by T2 Pocketed Coil Technology and BeautyEdge Foam Encasement, this is an exclusive coil design with 2 wires braided together located in the middle of the mattress to provide additional support where you need it most. Beautyrest Gel Memory Foam, Firm Comfort Foam, and Right Temp Wave Foam are used for body comfort. InfiniCool Lux gives you a cool-to-touch sleep surface and RightTemp Wave Foam uses highly conductive carbon fibers to deliver a cool sleeping environment that helps you fall asleep and stay asleep. Seaqual Fabric Technology promotes cleaner oceans by recovering ocean plastics and transforming them into a luxurious, high quality sustainable fabric for this mattress..
Conclusion
Choosing the right firmness can take time and effort. Finding the right extra firm mattress can take time and effort. The best way to know if you need an extra firm mattress is if you have already tried our medium-firm and firm mattresses and believe it is not firm enough for you, you pick an extra firm mattress.
Even though extra-firm mattresses are commonly available in the mattress industry, there are only a few brands that make premium, high-quality ones. By picking the right mattress, you are picking great sleep.
Step into your nearest Mancini's Sleepworld and buy the right firmness level fit for your body type.