If you want to know everything about Tempur-Pedic, you have come to the right place. We have tried to fit in all the relevant information needed before you decide to buy the Tempur-Pedic mattress.
Getting a good night's sleep is imperative; and you need a great mattress to achieve that. Tempur-Pedic is known for its flawless reputation of offering life-changing sleep.
Tempur-Sealy International Inc. produces Tempur-Pedic mattresses. These mattresses were introduced three decades ago and have revolutionized how people sleep. The exceptional alignment and personalized support offered makes it stand out in the cluttered mattress industry.
What makes them unique?
Tempur-Pedic mattresses are made with TEMPUR material, which differs from other memory foams by being more dense, providing better support and body contouring.
Tempur-Pedic pioneered utilizing memory foam in mattresses and pillows before any other brand. Their products epitomize body-contouring and pressure-relieving capabilities with their patented TEMPUR materials.
Tempur-Pedic mattresses are known for their high-quality and advanced comfort, and they can easily last between 6-15 years if cared for appropriately. The memory foam used is denser than other memory foam mattresses in the market making it more supportive and resistant to sagging.
The brand sells a plethora of products, from mattresses to pillows to toppers and more. Let's look at the prominent features of products and where you can find them.
Tempur-Pedic Mattress Benefits
The unique qualities of Tempur-Pedic are:
Body Contouring: All Tempur-Pedic mattresses are made of memory foam featuring excellent body contouring properties. The sleeper's body is cradled to sleep due to intense pressure relief and body-conforming.
Advanced Comfort: Tempu-Pedic mattresses are considered the number one choice for anyone seeking comfort. The iconic memory foam adapts to the sleeper's body to deliver an exceptional night of great sleep every night.
These mattresses are known to transform the way you sleep forever.
Pressure Relief: The hallmark quality of Tempur-Pedic is offering superior pressure relief. Sleepers suffering from pains and aches in the shoulders or back can bid goodbye to them. Tempur-Pedic mattresses are designed to alleviate pain and support pressure points.
Cooling: Even though memory foam is known for overheating at night, Tempur-Pedic mattresses come with cooling features that help regulate the temperature that, includes moisture-wicking fabrics like cool-to-touch covers. By responding to the sleeper's body temperature, the mattress keeps cool in summer and warm in winter. You can forget all your nights of tossing and turning and reach a stage of REM sleep in minutes.
Motion Isolation: Tempur-Pedic mattresses are excellent at motion isolation, making them a great option for partners. Memory foam used is known for dampening movement.
Quality: Tempur-Pedic products fall under the luxury category as they are made from high-quality raw materials.
Health Benefits: It is well-known that sleeping deeply and comfortably will lead to a balanced lifestyle, mentally and physically. Tempur-Pedic mattresses offer great sleep, thereby actively protecting you from several long-term threats.
Longevity: Even though Tempur-Pedic mattresses can be more than affordable, the features and benefits that the mattress brings to the table deliver great value for money. Additionally, they come with a lifespan warranty of 10 years and a 120-night guarantee only from Mancini's Sleepworld.
Buying a quality mattress can bring you financial savings in the long run.
To sum up the highlights of a Tempur-Pedic mattress:
They absorb motion
They offer body conforming
They provide complete body support
They are dust and allergic free
They offer superb cooling technologies
They reduce pressure on pressure points
Types of Tempur-Pedic mattresses
If you have started looking for Tempur-Pedic mattresses, don't fall into the trap of looking for the cheapest one. Each Tempur-Pedic mattress is designed keeping several factors in mind.
Explore the range of models available under the Tempur-Pedic brand:
Tempur LUXEBreeze
This model helps sleepers enjoy up to 8 degrees cooler temperatures than any standard foam mattress. Research shows that optimal temperature helps you sleep faster and longer.
The SmartClimate Dual Cover system with PureCool and CM+ technologies offer comfortable sleep throughout the night. An ultra-breathable design also features the ventilated Tempur-APR material.
Tempur PROBreeze
This model also offers a cooling cover, PureCool, and CM+ features, although it uses a standard Tempur material rather than the ventilated option. Sleepers can enjoy up to 3 degrees cooler temperatures.
Tempur LuxeAdapt
This model offers a choice from firm to soft, depending on your preference and body type. Each mattress is designed to deliver optimum pressure relief.
Tempur-Pedic Pro Adapt
This range offers mattresses in soft to firm options making it an ideal choice for most sleep preferences.
Our top recommendations
Tempur-Pedic TEMPUR-LUXEbreeze Firm Mattress 13"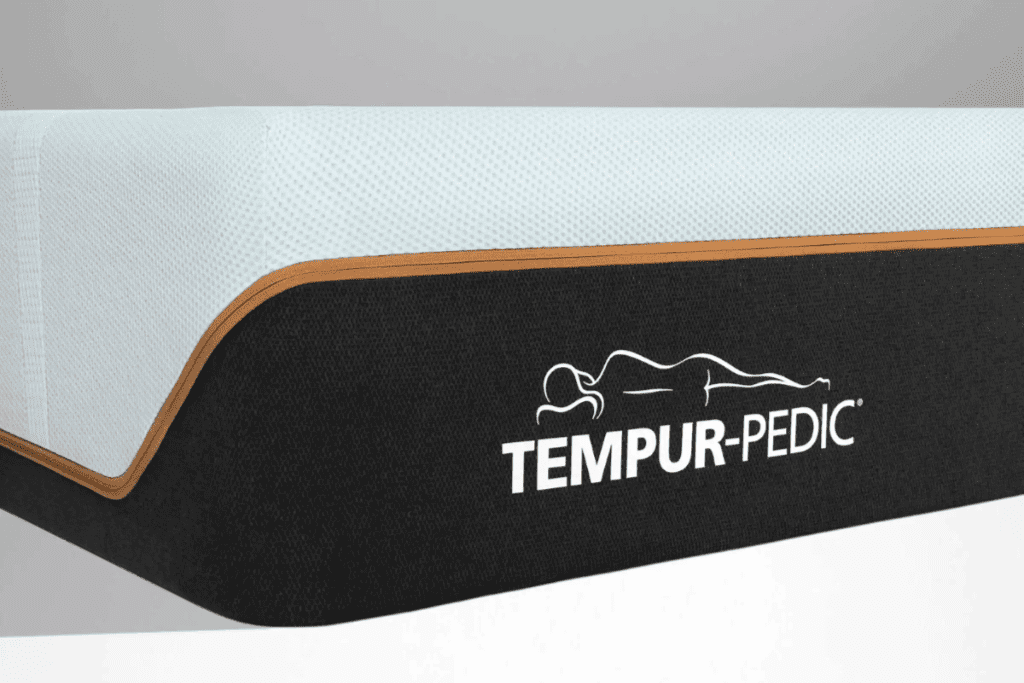 The all-new TEMPUR-LUXE Breeze has a 4-level system of cutting-edge cooling materials that work together from cover to core to keep you cool all night long. The enhanced zip-off cover provides double the cool-to-touch comfort when you lie down, exclusive Pure-Cool Phase Change Material absorbs excess heat while you fall asleep. TEMPUR-CM+ combined with Ventilated TEMPUR-APR provide next-level airflow and maximum pressure relief throughout the night.
Tempur-Pedic TEMPUR-PRObreeze Medium Hybrid Mattress 12"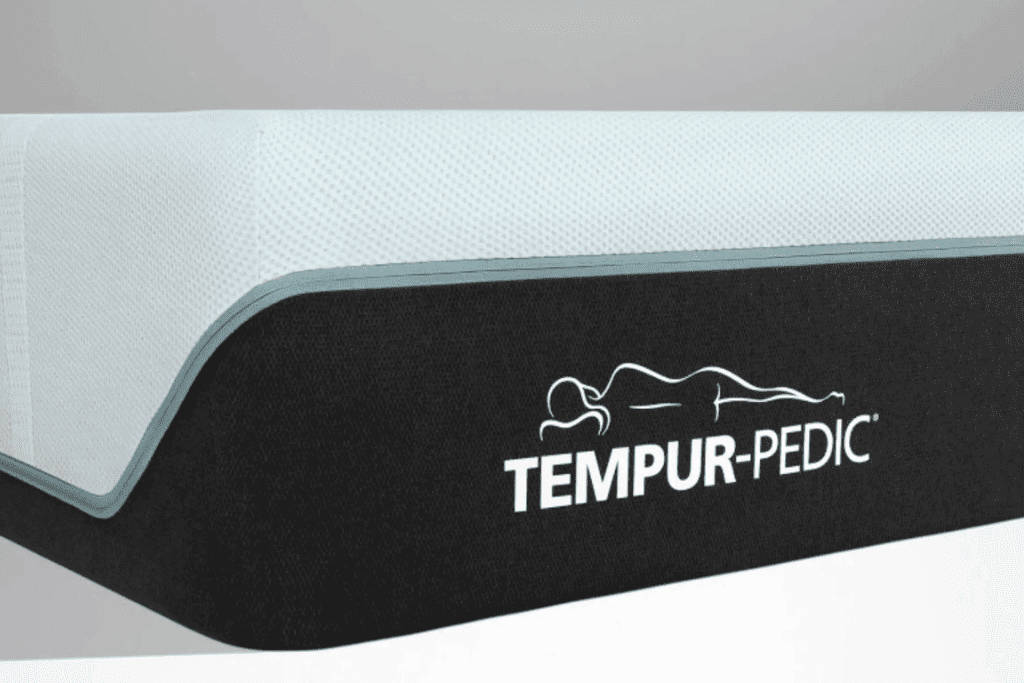 The TEMPUR-PRObreeze has a 3-level system of cutting-edge materials that work together from cover to core to keep you cool all night long. The zip-off cover provides cool-to-touch comfort when you lie down, while exclusive PureCool+ Phase Change Material absorbs excess heat while you fall asleep. And TEMPUR-CM+ provides maximum airflow and breathability throughout the night.
Tempur-Pedic TEMPUR-LuxeAdapt Soft Mattress 13"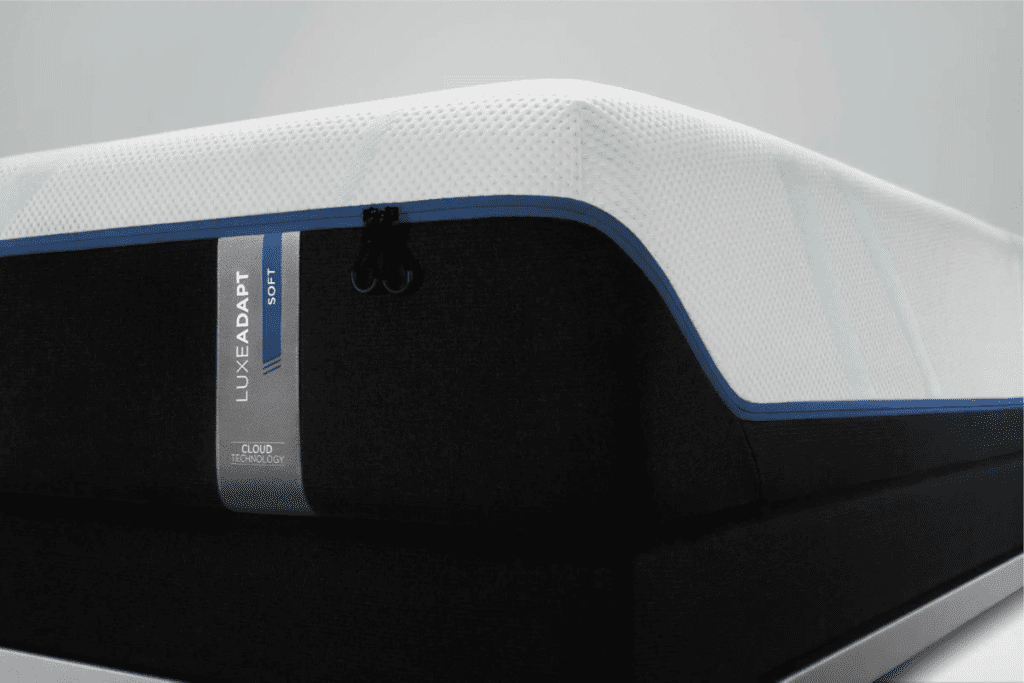 The TEMPUR-LuxeAdapt is the ultimate TEMPUR experience. Maximum pressure-relieving power. Superior motion cancellation. One-of-a-kind cooling technology. All combined with our groundbreaking new material which intuitively adapts to your unique body in ultra-conforming comfort. Fall asleep faster. Stay asleep longer. And experience total relaxation from the moment you lie down to the moment you rise.
Tempur-Pedic TEMPUR-ProAdapt Medium Hybrid Mattress 12"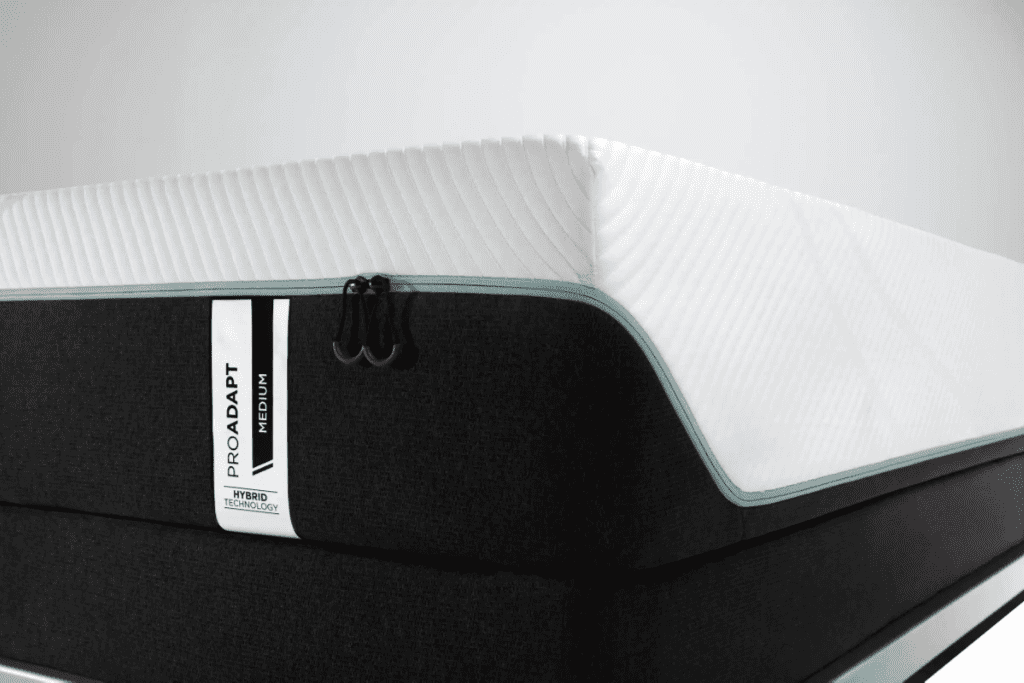 TEMPUR-PROADAPT SERIES, Advanced pressure-relief for deep relaxation. The most innovative bed we've ever created with the most advanced pressure-relieving material we've ever made. Expertly engineered to give you deep relaxing sleep that rejuvenates your whole body. This is the new TEMPUR-ProAdapt series featuring our new TEMPUR-APR material.
Don't forget to check out the Tips on cleaning memory-foam mattresses to keep your Tempur-Pedic lasting longer than its lifespan.
If you, at the end of this guide, find yourself frantically looking for a "Tempur-Pedic mattress near you," fret not; we've got you covered. Experience high comfort with advanced technologies by stepping into your nearest Mancini's Sleepworld store.
Choose from Tempur-Pedic mattress deals from the store or online.