When you invest money in a mattress, you must ensure that it remains in the best form for long. After all, you spend 8 hours of your day on a mattress to recharge with great sleep to rise and shine better. On the contrary, an uncomfortable sleep at night will make you dull and sleepy all day, also, you may suffer from aches and pain.
With a Sealy mattress on your bed, you have assured yourself great sleep. Sealy has been in the business for 130 years and they have been constantly improving to adapt to the needs of the modern sleeper. Customers widely love the Hybrid and PosturePedic line of mattresses. Each product is tested for perfection to deliver the expected comfort and support. With all this said, you can always make your Sealy mattress even better by following a proper care regime and best practices.
Tips to make your Sealy mattress even better
#1 Use a mattress protector
To keep your Sealy mattress at its best, you must keep it away from all the dirt and spills. Using a mattress protector serves the purpose and works as a barrier between the mattress and the dirt or spill. With this, your mattress will remain clean and hygienic, ensuring that you get the best sleep every night. Mattress protection goes a long way in terms of keeping your mattress healthy and, in turn, enhancing your sleep health.
Best mattress protector for your Sealy mattress
Purecare OmniGuard Total Encasement Mattress Protector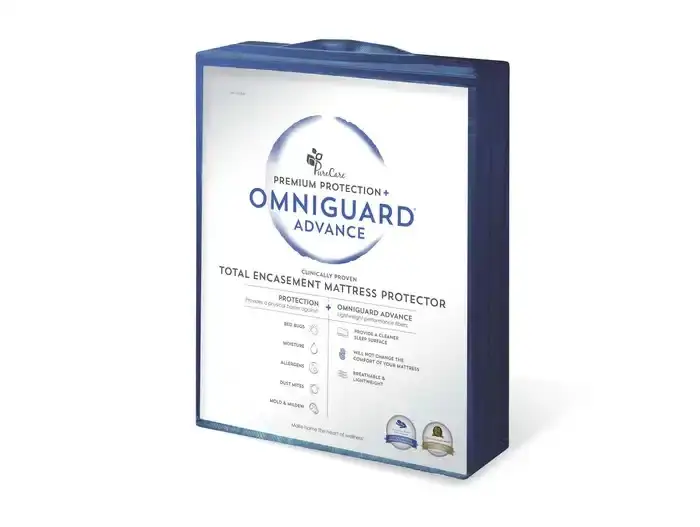 PureCare's OmniGuard Total Encasement protector zips completely around your mattress for 360 degree protection from bed bugs, moisture, allergens and dust mites. Breathable and lightweight, our specially designed OmniGuard fabric can be washed and dried on hot for optimal sanitization.
#2 Rotate your mattress
A mattress comprises of multiple layers of foam and padding to give you the right comfort. When you start using a mattress, a body signature starts to form on the certain space where you sleep every night. To prevent such impressions building up quickly, it is essential to rotate the mattress.
If you are thinking about flipping the mattress, Sealy mattresses are non-flippable and this is why rotating them remains the next best option. You need to rotate your mattress to 180 degrees and fit it in the foundation. Usually, it is suggested that you repeat this rotation after every three months. On the other hand, if someone heavy is using the mattress the rotation can be done twice every three months.
#3 Make sure you have a good foundation
To make your Sealy mattress even better, you need to pair it up with good quality foundation. If the foundation you are using is of poor quality, the mattress will not get the support it requires, reducing its lifespan. Many customers purchase a new foundation when they buy a new mattress to get excellent support.
Also, if your bed foundation is uneven, the mattress will develop the same uneven surface at the bottom, reducing its lifespan; thus degrading the overall sleep experience you paid for.
Best Foundation for your Sealy mattress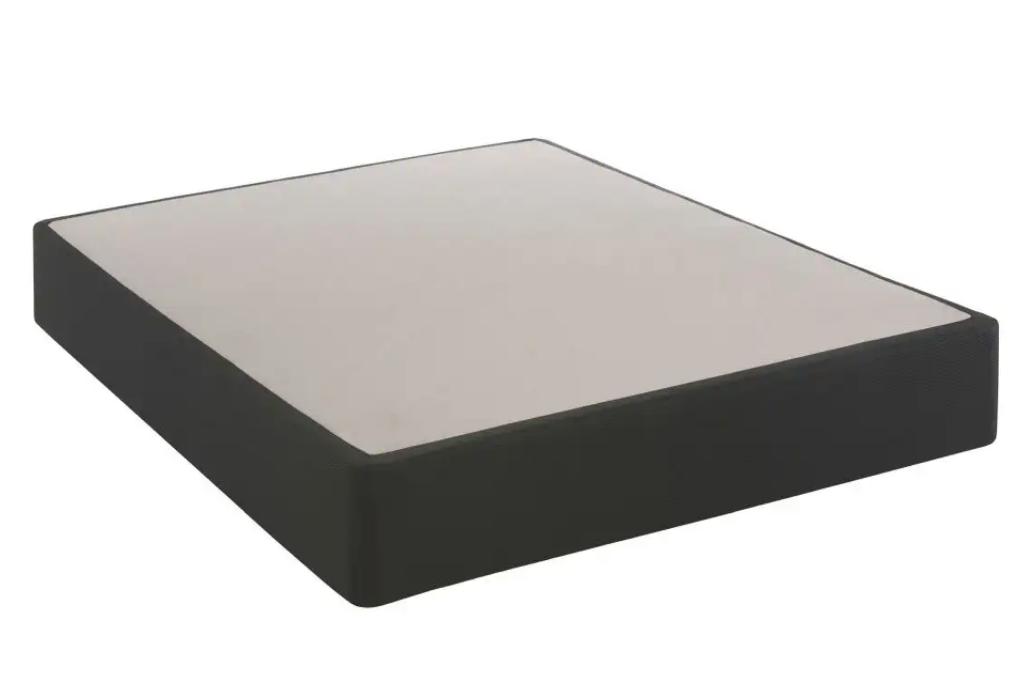 Sealy also makes the perfect foundation for your Sealy mattress!
This Foundation with 1 inch of SealySupport foam works perfectly with a Sealy mattress. With this, you can be rest assured that the mattress will be steady and give you the best support. Plus, this mattress foundation comes with a 10-year warranty from Sealy!
#4 Clean with care
It is natural for your mattress to get dirty over a while. Unlike your bedsheet, you cannot simply toss it in your washing machine for cleaning! Mattresses require a different approach, and it might get confusing as to what to use for cleaning a mattress. The best way is to use a vacuum with a hose.
The suction level needs to be low so that it doesn't damage any part of the fabric on the sleep surface. To clean any spill or stain, it is suggested that you use cold water with mild soap on that spot. Strictly avoid any cleaning detergent on the mattress as it might damage the materials of your prized mattress.
#5 Remember these FOREVER
When using a Sealy mattress, these are some of the things you should always remember-
Never remove the production ticket placed at the end of your Sealy mattress. This contains important information related to your warranty.
Make sure that jumping on the mattress is avoided. Warranty from Sealy does not cover any abuses done to it.
Do not fold your mattress as it can damage the edge support wire. If needed, you can flex it to squeeze through narrow doorways but never fold it.
You get the perfect Zzz when you buy a Sealy mattress for better sleep. Taking care of the mattress will add to its lifespan and give you greater comfort. After all, when you invest for rest, you would want nothing but the best.
You can visit your nearest Mancini's Sleepworld to check out a wide variety of Sealy mattresses. Also, you can shop online and get one delivered right at your doorstep!