When it comes to mattresses, the brand Tempur-Pedic needs no introduction. Touted as one of the most comfortable and sleep-friendly mattresses, Tempur-Pedic has made a mark for itself in the market. TEMPUR Memory foam mattress ticks all the checkboxes for things to keep in mind while buying a mattress.
What makes Tempur-Pedic different?
Evolution of Tempur-Pedic foam mattress
The unique memory foam used in Tempur-Pedic foam mattress has a story of its own to tell. The foam was initially used by NASA, first in 1966, to protect the astronauts during their space travel. The foam was used in their space aircraft to offer cushioning and support during their journey. The same foam was later designed typically for the mattress and great sleep!
During the 1970s, the same foam was used by Dallas Cowboys in their helmets to prevent the impact of any trauma on the field. Also, they used the same foam in the soles of their shoes to make them further comfortable.
In business for over three decades now, Tempur-Pedic memory foam mattress have changed the way people sleep. With a Tempur-Pedic mattress, you get a sleep worth the price you pay.
What is Tempur-Pedic Mattress made of?
Tempur-Pedic foam mattresses were first introduced over three decades ago. Since its inception, the company has revolutionized the sleeping process with its high-quality, innovative memory foam.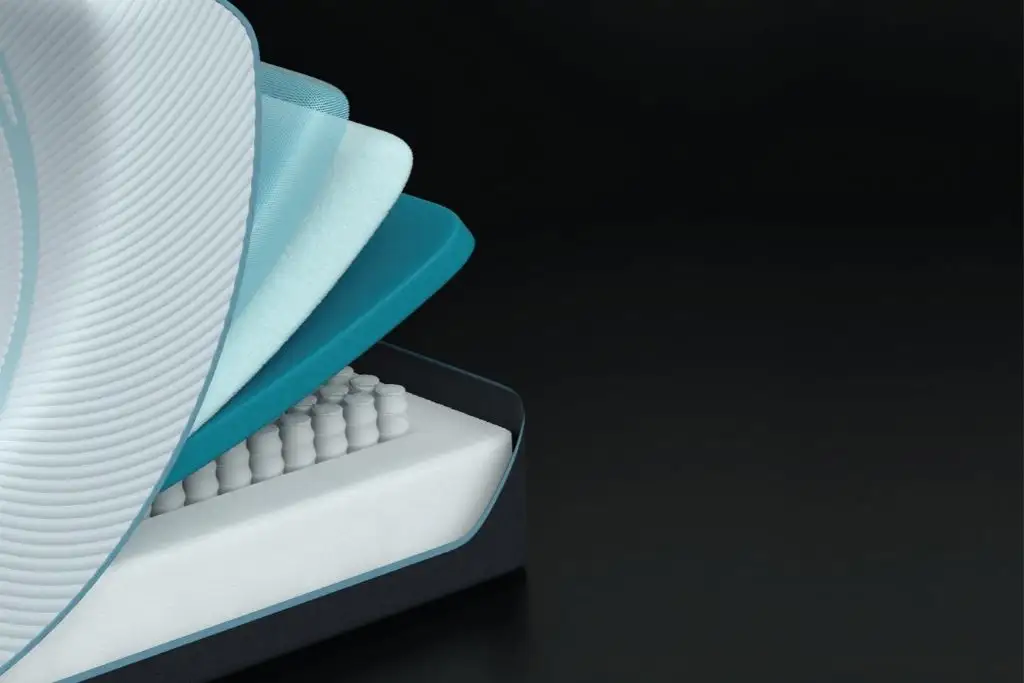 Due to its unique memory foam materials, Tempur-Pedic mattresses smoothly adapt and respond to one's body shape, weight, and temperature. Tempur-Pedic mattresses promote good quality sleep — all thanks to their unparalleled materials, personalized foam support, and bed-to-human body alignment.
What makes Tempur-Pedic mattresses unique from others?
Tempur-Pedic mattresses are unique due to their high regard for quality and the reputation of offering a premium experience to users. Right from the foam used to the design, they have created a luxury niche for themselves.
The contour offered by a Tempur-Pedic mattress to the body feels hugely relaxing and worth the claims they make. The rigorous testing process ensures that the end product is perfectly designed in every sense.
In a Tempur-Pedic mattress, the heat released from the body while sleeping is used to reshape the mattress to fit your body perfectly every night. The sleep experience is pleasing for most first-time users.
Features of Tempur-Pedic mattresses to look for: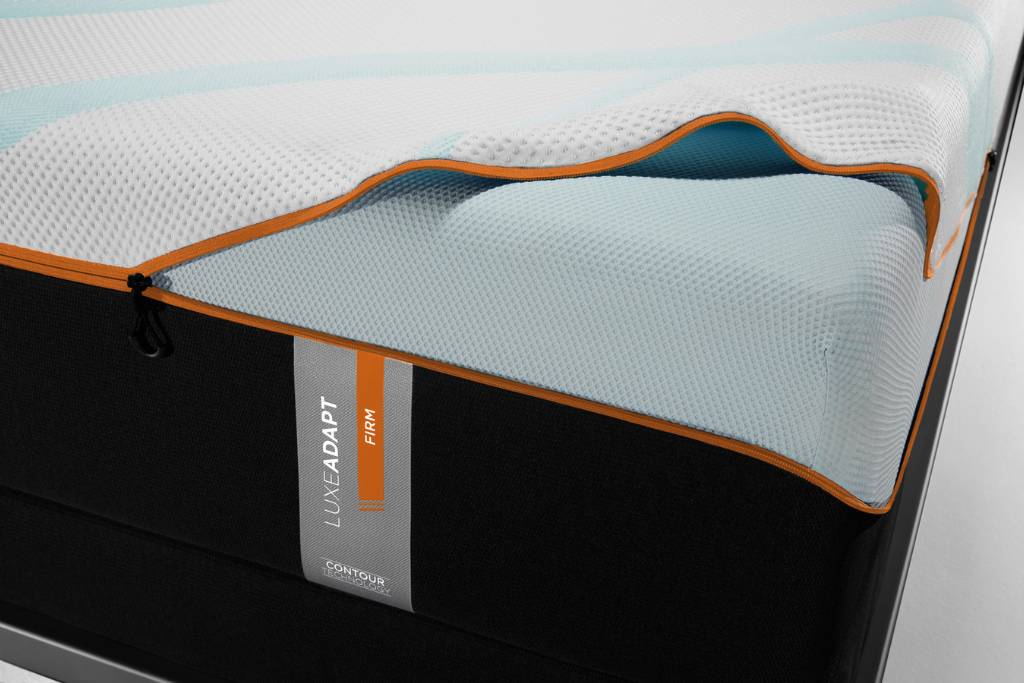 People with sleep apnea, sleep disorders, or even those who struggle with the tiredness of a hectic working day would feel a sense of comfort with a Tempur-Pedic mattress.
Here are some excellent features of the Tempur-Pedic mattress.=
SmartClimate® System
SmartClimate® Dual Cover System with next-gen technology and zip-off, cool-to-touch outer layer that's easily washable with a comfort super-stretch inner panel for convenience. Spme models include the SmartClimate Max Dual Cover system with double the cooling comfort.
PureCool+™ Material
PureCool+™ Phase Change Material is an exclusive formula that's lighter-weight and more breathable to enable better airflow.
TEMPUR-APR® Material
APR stands for Advanced Pressure Relief and this material is designed to provide deep, rejuvenating sleep in a breathable design that stays comfortable all night.
Now that we know why Tempur-Pedic memory foam mattresses have the edge over their competitors in the market, we have curated a list of the top 3 mattresses of the brand for you.
3 Best Tempur-Pedic mattresses available in the market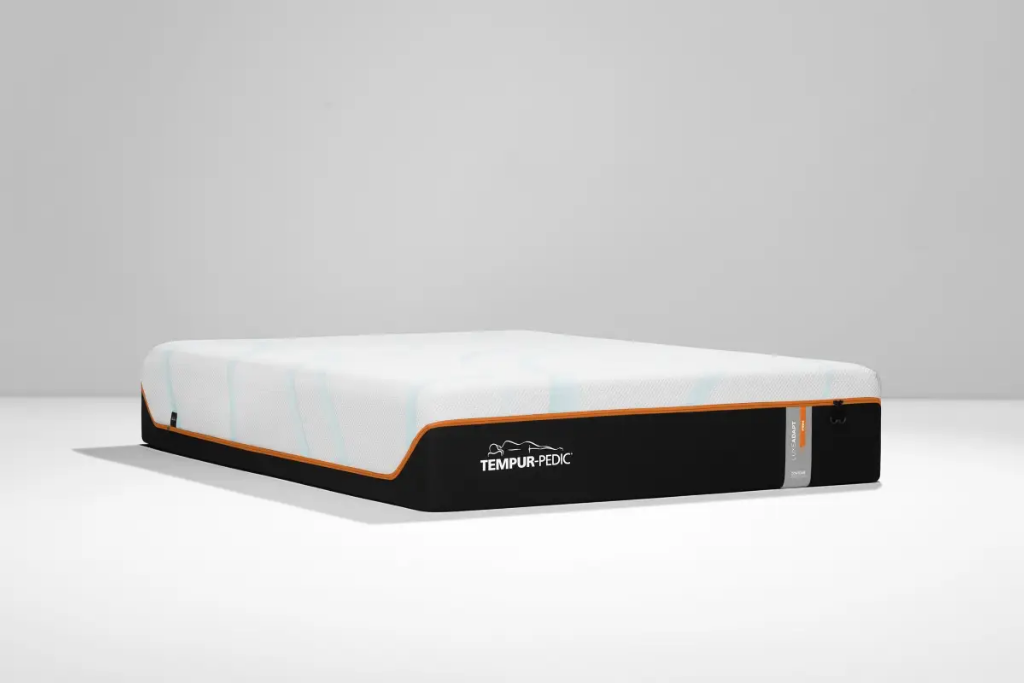 The Tempur LuxeAdapt firm mattress is rightfully the best pressure-relieving mattress available in the market. Coupled with excellent motion isolation and cooling technology, this mattress offers excellent body-conforming due to its adaptive build material. With this, you'll sleep quicker and for longer!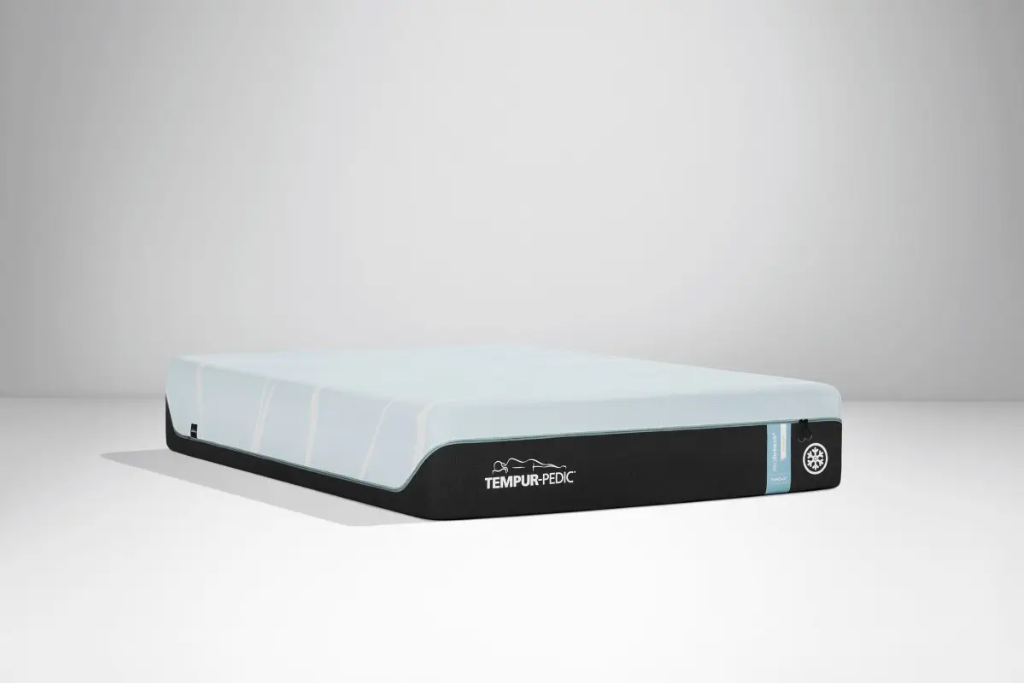 The Tempur PRObreeze Medium mattress performs immensely well in terms of keeping you cool all night long. The zip-off cover has a cool-to-touch surface, and along with PureCool+ phase change material, it works like a charm to remove the unwanted heat from your body temperature. In addition, the mattress offers high breathability and airflow, which further helps achieve a fulfilling sleep at night.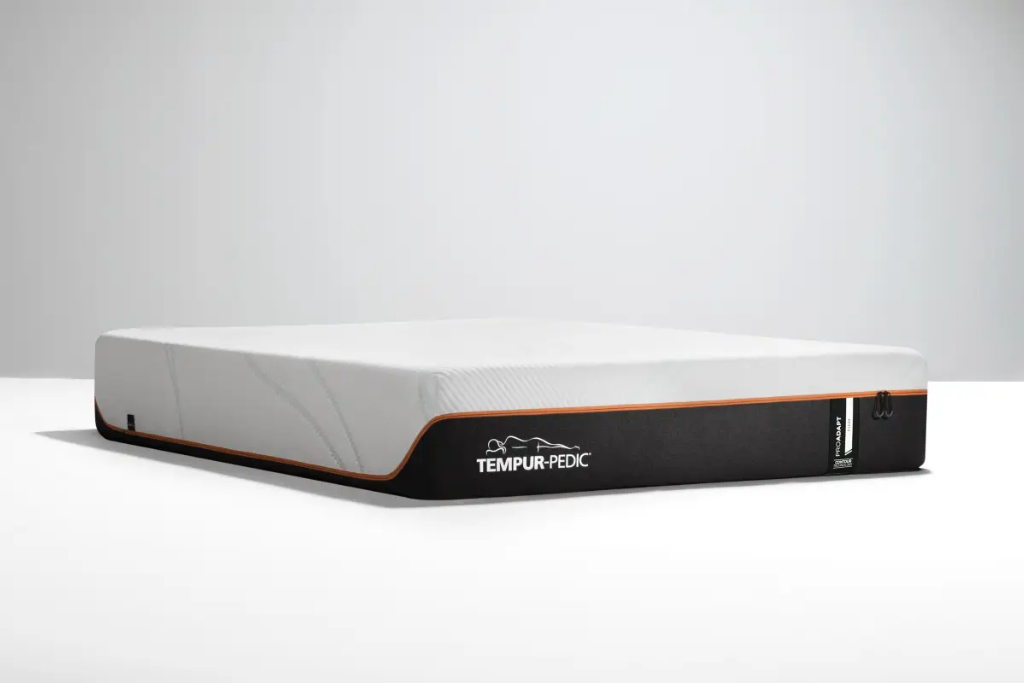 Tempur PROadapt firm mattress presents you with profound relaxation benefits when you sleep. The Tempur-APR used in this mattress is an advanced pressure relief material that ensures enhanced comfort for the user. This can be a part of your next Tempur-Pedic adjustable bed, and the mattress also features superior cooling technology and motion isolation.