Sleep experience is a real thing and we have made it a mission to make that experience a peaceful one for you. While there are many that offer the choicest of bedding accessories, we say, choose wisely as it is easy to get lost in the plethora of options available.
Today, we will explore the difference, functionality, durability and pricing of mattress protectors versus mattress toppers.
A mattress is a personal care investment and it is directly proportional to a sound sleep cycle and in turn overall health. A mattress protector is something that does what it says. It is usually a waterproof thin sheet that protects your mattress from not only spillage but also body sweat, mites, pet fur, dead skin cells and other allergens.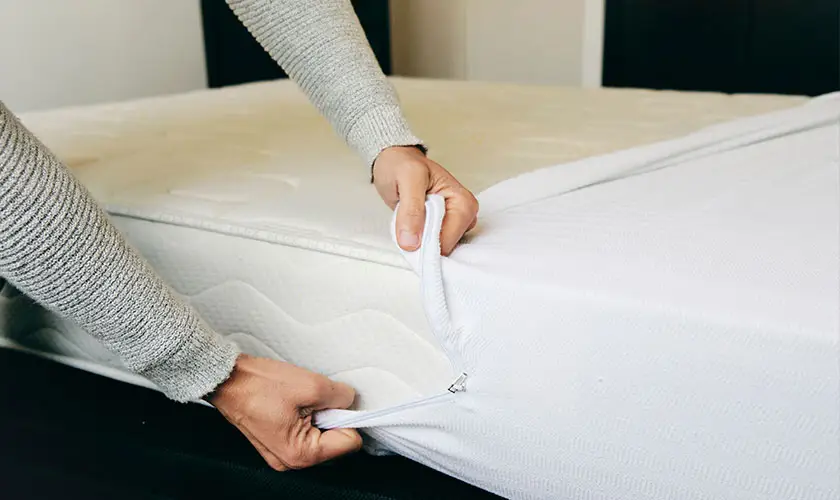 The best mattress protector protects the mattress and extends its life significantly. We strongly recommend a mattress protector to increase the longevity of your mattress so that it can serve you and your family better, and for a longer time.
A mattress topper is a cushioned, slightly thick slab of mattress that is made of foam or latex or something soft or firm (depending on your need) that acts as an extension giving the actual mattress a bit of extra cushioning and increasing the height by a few inches.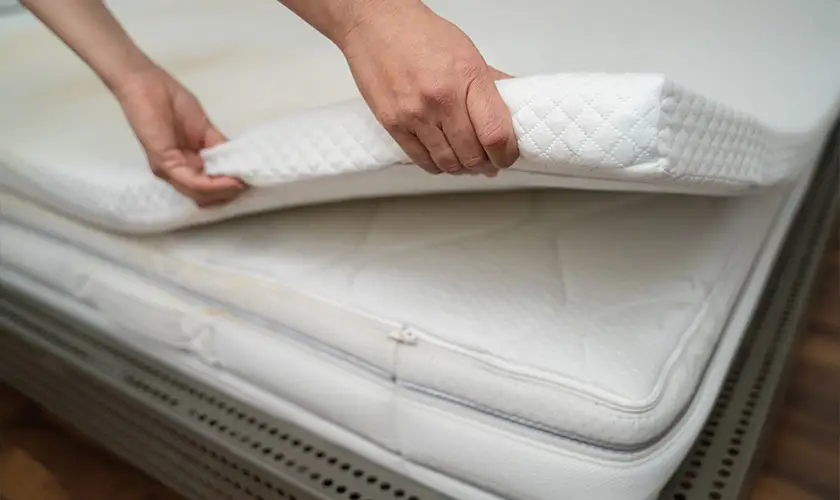 Mattress toppers are usually bought when your mattress is getting older, as it gives that boost of instant comfort and support to the body. A mattress topper can give a new lease of life to your existing mattress noticeably changing the look and feel of it.
If you are still undecided on what to buy and best suits your needs, well, fret not, we are here to point out the key differences between the two.
What really sets them apart in functionality and which one should you choose? So, pour yourself a cup of coffee and curl up with this definitive guide to protectors and toppers.
Should you buy a mattress protector if you have a mattress topper?
You can use a mattress topper and mattress protector together or on their own depending on your preference. If you plan to use both, place the topper on your existing mattress followed by the protector and finish it off with a bed sheet.
In terms of durability, it largely depends on the materials chosen, however, on an average both mattress toppers and mattress protectors perform optimally between 3-5 years.
Verdict
To conclude, if you want to transform the look and feel of your existing mattress then go ahead and buy that topper, which will not only offer body support, but also provide relief to your pressure points.
Mattress toppers come in all sizes and thickness that can easily transform your bed to firm or soft, hot or cool. However, you cannot expect a mattress topper to protect your mattress like a mattress protector does.
A mattress protector is a must for a family with young kids negating any chance of food or water spillage or bedwetting. If you are looking for something along these lines, blindly invest in a mattress protector which is not only easier to care for but offers first-in-class mattress protection.
Also a good night's sleep is a blessing and if you want a stress-free, stain-free, bug-free, allergy-free sound sleep every night, you know what you want.
Where to buy the best mattresses toppers and mattress protectors?
If you are still wondering where to begin, our panel of experts have got you covered for all your bedding needs. Getting your accessories from the right place is essential and we, at Mancini's Sleepworld bring to you a wide array of mattress toppers and mattress protectors meeting your fit in terms of need and budget. Call us today to book an appointment at the nearest Mancini's Sleepworld select location as we have 30+ mattress stores.