As the famous saying goes, "if you can't stop thinking about it, buy it," but no one answers the critical question, where do you buy it from?
A mattress purchase costs you your hard-earned dollars, plus you will be buying something which you'll spend 1/3rd of your day on. Hence, finding the best store for mattress purchase is essential for your physical health and sizeable financial involvement.
Brick & Mortar store or Online mattress store – What to consider when buying a mattress? Folks, we've got your back here!
Gone are the days when mattresses were sold only at brick & mortar stores. With e-commerce taking giant strides, online mattress purchase covers approximately 45% of the total mattress sales every year.
As the trend grows, the market share will seemingly get divided, and more consumers will flock towards online purchases due to the sheer ease of things.
But does that mean brick & mortar stores are losing out the battle?
Absolutely not!
A significant 55-60% of people still prefer sleep shopping at a brick & mortar store. The choice depends on YOU! Let's give you a short pros & cons for both online and offline mattress purchases.
Pros-
You can try the mattress before buying them, right there at the store.
Sleep consultants will guide you through and offer you tips for mattress purchase.
Are you a good negotiator? You could fetch yourself a significant discount and the best price (at times).
Cons-
Trying out mattresses in the store will cost you TIME! To understand how you'd be comfortable on them for 8 hours every day, you need at least 10-15 minutes on each of them. Say a store has 5-6 options that you like, then you will end up spending two hours at the store.
The sales team becomes your guide, but ultimately all they aim for is not your comfort but their sales target!
Prices might be higher at stores that only have brick & mortar shops. The cost of employees, technology, and advertising come right out of the mattress you pay for.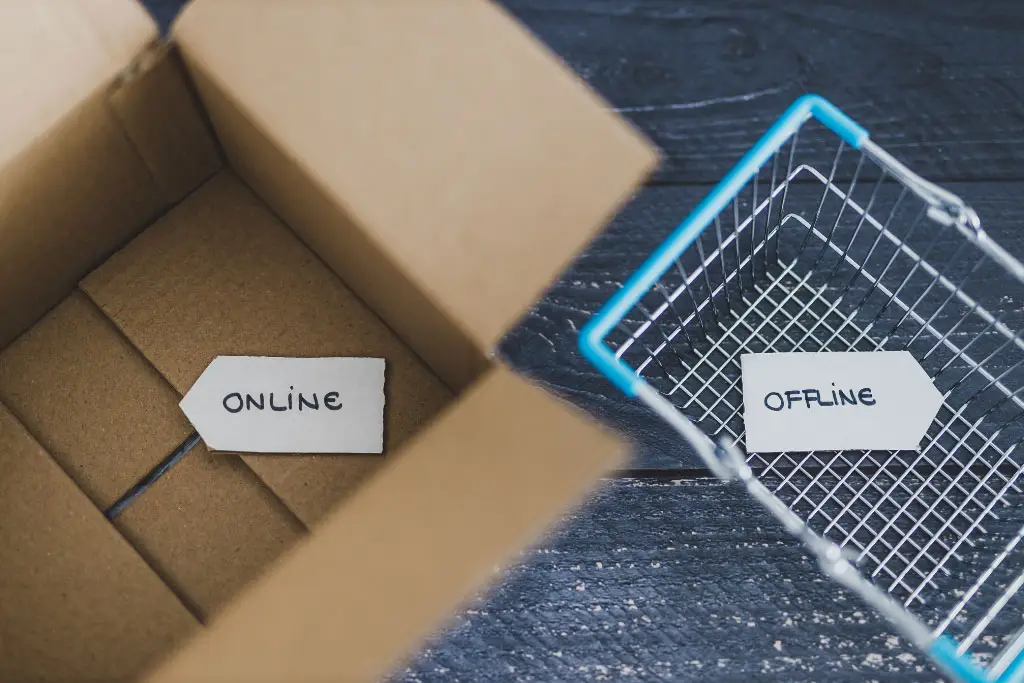 Factors to consider before choosing a store for your next mattress purchase
Before you finalize and pick the best store to buy a mattress¸ here are the few factors you should consider-
Wide range of stores
Pick a store that has multiple brick-and-mortar stores spread across your location. A wide range of stores showcase the business's credibility, and hence you can trust them with your purchase.
Mancini's Sleepworld has more than 39+ stores across California!
Latest Technology
The best-in-tech is the best in business! Using technology to help you meet the mattress of your dreams is probably the most enticing feature for every mattress buyer. Stores offering tech-based solutions to help find a suitable mattress according to body type should make it to your list of best stores for mattress purchase.
At Mancini's Sleepworld, we use SleepMatch technology to use science-based solutions to help buyers match with the perfect mattress. It hardly takes 3-minutes of your time! So, you save time and, at the same time, get the mattress for the perfect Zzz.
Physical and Online stores
Shopping should always be done according to your ease. When coupled, the social aspect of in-store shopping and the convenience of e-commerce can bring the best for the buyer.
Choosing a store that works on both fronts (online and offline) is beneficial due to the sheer ease of purchase. You can step in anytime to check out the widest variety of mattresses by physically checking each out. However, if you don't feel like getting out of your home for this, you can simply order it online!
Mancini's Sleepworld has both a brick-and-mortar store and an e-commerce site so that every customer can choose the way they want to shop!
Offers & discounts
For every buyer, the most important thing remains the price they will pay for the product. Stores offering great discounts, freebies, and other attractive offers will win the race for discount-seeking buyers.
Mancini's Sleepworld offers a host of discounts every month for buyers! We believe providing value to customers on their purchases is the best way to retain them for long!
Customer rating
The final decision should always be taken with customer reviews. Fellow mates who have been there, done that, will always be better at giving you an idea of whether they got worthy services or not.
In these 50+ years of business, we have gained a legacy for being the best mattress store in Livermore, CA. Our customer testimonials speak louder than anything else.