Sealy Mattresses
Balance of traditional comfort with innovative technologies for a comfortable sleep experience.
Shop Now

Exceptional Comfort with Sealy Mattresses
Introducing Sealy mattresses, the epitome of comfort and quality. With over a century of expertise, Sealy is a trusted name in the mattress industry. Each Sealy mattress is meticulously crafted to provide exceptional support and comfort, ensuring a restful night's sleep. Experience the difference with innovative technologies and premium materials designed to enhance your sleep experience.
Sealy mattresses are designed to provide you with a restful and rejuvenating sleep experience. Crafted with precision and expertise, each mattress is thoughtfully engineered to deliver the perfect balance of comfort and support. Whether you prefer a plush, medium, or firm feel, Sealy offers a wide range of options to cater to your individual needs and preferences.One of the key features that sets Sealy mattresses apart is their advanced support systems. These systems are designed to promote proper spinal alignment, helping to alleviate pressure points and reduce tossing and turning throughout the night. With the right support, you can wake up feeling refreshed and ready to take on the day. Sealy also understands the importance of temperature regulation for a comfortable sleep environment. Many of their mattresses feature cooling technologies that help dissipate heat and promote airflow, ensuring you stay cool and comfortable all night long.
At Mancini's Sleepworld, our team of expert mattress matchmakers is here to guide you through the process of choosing the perfect Sealy mattress. We understand that finding the right mattress can be overwhelming, which is why we offer personalized consultations to help you make an informed decision. Trust our expertise and let us assist you in finding the Sealy mattress that will transform your sleep experience.

Posturepedic Technology:
Targeted support and pressure relief for a more comfortable sleep

Enhanced Cooling
Stay cool and comfortable throughout the night

Temperature Regulation
Temperature-regulating materials for a cool sleep environment

Motion Isolation
Minimize motion transfer for undisturbed sleep

Durable
Built to last, maintain its shape and support for years to come
Featured Models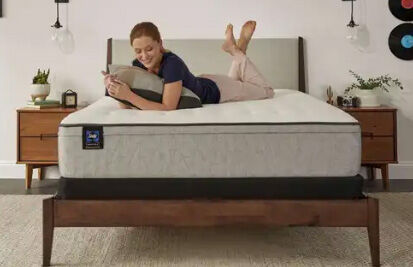 Essentials
The Essentials collection are designed to provide trusted Sealy quality at an affordable price.
Shop now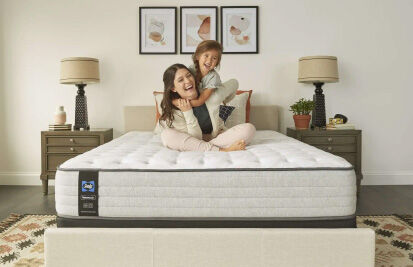 Posturepedic
Best-selling collection from Sealy, inspired by their collaboration with orthopedic specialists. Featuring improved support, coils and breathable aniti-bacterial cover.
Shop now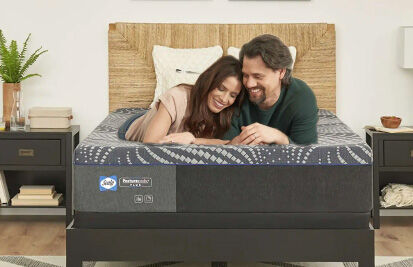 Posturepedic Plus
Designed with advanced technology and superior craftsmanship, these mattresses offer the perfect balance of luxurious comfort and targeted support for a truly rejuvenating sleep experience.
Shop now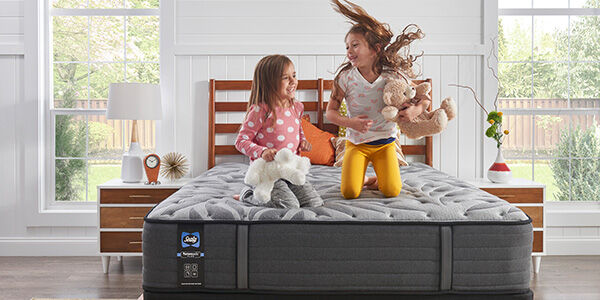 Unrivaled Pressure Relief
Sealy mattresses feature innovative technologies that provide targeted pressure relief, ensuring you wake up refreshed and rejuvenated.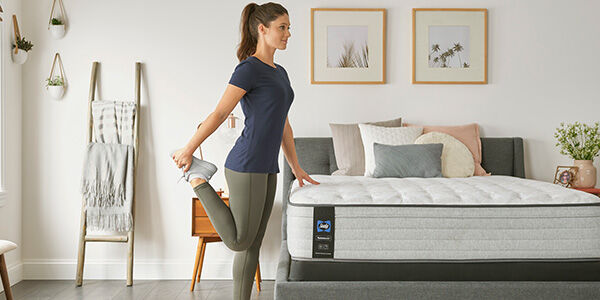 Health and Wellness Benefits
Experience the benefits of a Sealy mattress, including improved spinal alignment, reduced tossing and turning, and enhanced overall well-being.

Find Your Perfect Mattress Match
Answer a few questions about you and your sleep partner to find a selection of the best mattresses for your sleep needs!
Great Deals On Top Mattress Brands
At Mancini's Sleepworld, you can get mattresses from top-quality brands at incredible prices, all in one place. We are a one-stop-shop for your good night's sleep and offer you a wide range of sleep solutions from your favorite brands in all shapes, sizes, and types. Check out our brand portfolio listed below. Shop in-store or online today and get great deals, free local delivery and more!.