Elevate Your Sleep Experience with Beautyrest Mattresses at Mancini's Sleepworld
Unlock the true potential of a restful night's sleep with Beautyrest mattresses. Designed to revolutionize your sleep experience, Beautyrest combines luxurious comfort, advanced technology, and expert craftsmanship to create mattresses that are truly exceptional. With a commitment to quality and innovation, Beautyrest offers a wide range of mattress options tailored to suit your unique sleep needs.
Experience the epitome of luxury and comfort with Beautyrest mattresses. Crafted with precision and care, each mattress is designed to cradle your body, providing targeted support and pressure relief. From plush pillow tops to firm support systems, Beautyrest offers a variety of comfort levels to ensure a personalized sleep experience like no other. Beautyrest mattresses are synonymous with cutting-edge sleep technology featuring innovative components that enhance your sleep quality. From the advanced pocketed coil technology that promotes proper spinal alignment to temperature-regulating materials that keep you cool and comfortable throughout the night, Beautyrest mattresses are engineered to optimize your sleep environment. Investing in a Beautyrest mattress means investing in quality and durability. With superior construction and top-notch materials, Beautyrest mattresses are built to withstand the test of time. Experience long-lasting comfort and support, ensuring that your mattress will continue to deliver exceptional sleep night after night.
When it comes to finding the perfect mattress, trust the expertise of our mattress matchmakers at Mancini's Sleepworld. Our knowledgeable team will guide you through the selection process, ensuring you find the Beautyrest mattress that aligns with your sleep preferences and needs. Experience the unparalleled comfort and luxury of Beautyrest mattresses by visiting our store today or browse collection online.

Innovative
Innovative sleep technology for enhanced comfort.

Targeted Support
Targeted Support for optimal spinal alignment

Cooling Technology
Temperature-regulating materials for a cool sleep environment

Durable
Durable construction for long-lasting performance

Breathable
Advanced breathable fabrics to promote airflow and temperature regulation
Featured Collections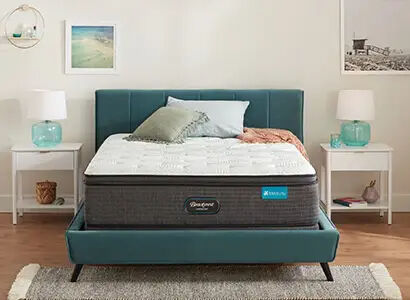 Harmony Collection
Designed to provide an unparalleled sleep experience, these mattresses combine cutting-edge technology and premium materials for ultimate relaxation. Experience the perfect balance of support and contouring with the innovative Beautyrest Pocketed Coil System, while the advanced gel memory foam ensures pressure relief and temperature regulation throughout the night. Indulge in a restful sleep and wake up refreshed, revitalized, and ready to take on the day with the Harmony Collection mattresses by Beautyrest.
Shop now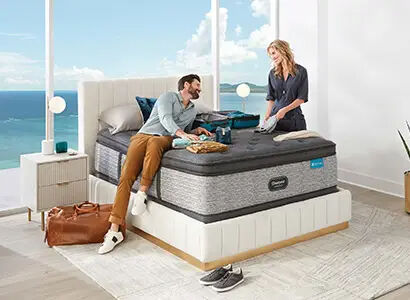 Harmony Lux Collection
Crafted with meticulous attention to detail, these mattresses offer the perfect blend of comfort and support for a truly transformative sleep experience. With innovative features like the exclusive T2 Pocketed Coil Technology and advanced temperature management, the Harmony Lux Collection ensures exceptional pressure relief, optimal spinal alignment, and a cool, refreshing sleep environment. Indulge in unparalleled comfort and wake up renewed each morning with the Harmony Lux Collection mattresses from Beautyrest.
Shop now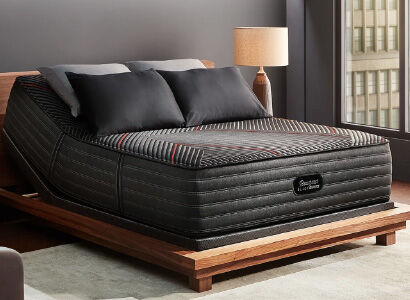 Beautyrest Black Collection
Experience the epitome of luxury and sophistication with the Beautyrest Black Collection mattresses. Featuring advanced technologies, premium materials and exquisite craftsmanship, the Beautyrest Black Collection offers exceptional support, superior comfort, and unrivaled durability. The innovative BlackICE™ 4.0 technology helps regulate temperature, keeping you cool and comfortable throughout the night. With the exclusive T3 Pocketed Coil® Technology, you'll enjoy unparalleled support and alignment for a rejuvenating sleep.
Shop Now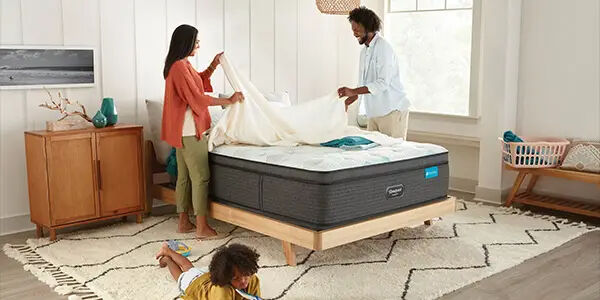 Indulge in Unparalleled Comfort
Experience the perfect balance of luxury and support with Beautyrest mattresses. Indulge in unparalleled comfort and wake up refreshed and revitalized, ready to tackle the day ahead.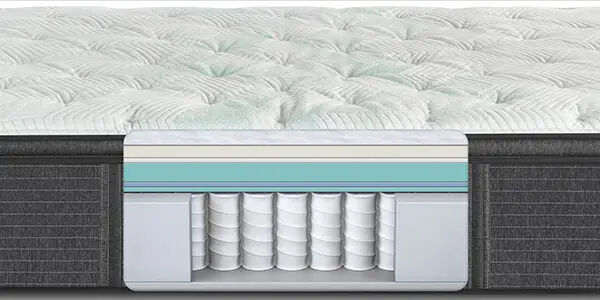 Unmatched Durability and Longevity
Beautyrest mattresses are built to last, ensuring years of exceptional sleep. Invest in quality, durability, and the expertise of our mattress matchmakers at Mancini's Sleepworld to find your perfect mattress.

Find Your Perfect Mattress Match
Answer a few questions about you and your sleep partner to find a selection of the best mattresses for your sleep needs!