Introducing the exquisite Luxury Mattress Collection by Aireloom
Inspired by the beauty and allure of California, these meticulously handcrafted mattresses redefine the art of luxury sleep. With unparalleled attention to detail and a commitment to superior craftsmanship, Aireloom sets itself apart from other mattress brands.
Every Aireloom mattress is carefully handmade and expertly stitched, ensuring exceptional durability and comfort. The brand's dedication to using only the finest materials, sourced from around the world, guarantees a sleep experience that is truly luxurious. From sumptuous silk and cashmere blends to the finest natural latex and high-density foams, each layer is thoughtfully selected to deliver the utmost in comfort and support.
When you choose an Aireloom mattress, you are choosing a world of indulgence and opulence that transcends the ordinary. Sink into the plush layers, feel the precise contouring of your body, and allow yourself to be enveloped by the unmatched quality of Aireloom. It's time to elevate your sleep to new heights and awaken refreshed, revitalized, and ready to seize the day.
Shop for a luxury Aireloom mattress today and experience the transformative difference yourself. Prepare to embark on a journey of unparalleled comfort and rejuvenating sleep, as you indulge in the epitome of luxury bedding. Aireloom invites you to discover the true meaning of refined elegance and experience the sleep you so richly deserve.

Handcrafted
Handcrafted with the finest materials for astounding comfort and superior quality.

Motion Isolation
Experience uninterrupted sleep as Aireloom mattresses absorb motion, minimizing disturbances from a restless partner.

Luxurious Comfort
Full body support and comfort from the ultimate in mattress technology.

Premium Materials
Ultra soft experience created with luxurious materials used like silk, wool and plush quilting

Warranty Coverage
Rest easy with Aireloom's generous warranty, offering protection for your investment.
Featured Collections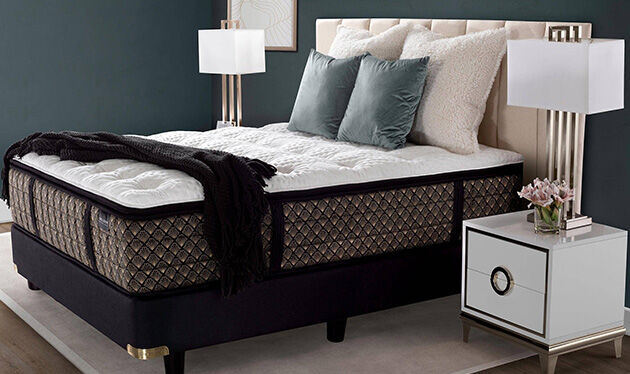 Bay Preferred
The Aireloom Bay Preferred collection combines luxurious silk and wool, cotton, Celsion™ TerraPur™ Latex, and Figure-Sync™ coils, all enhanced by patented Aireloom Lift™ technology. This unique blend ensures a superior sleeping experience that is unmatched.
Shop now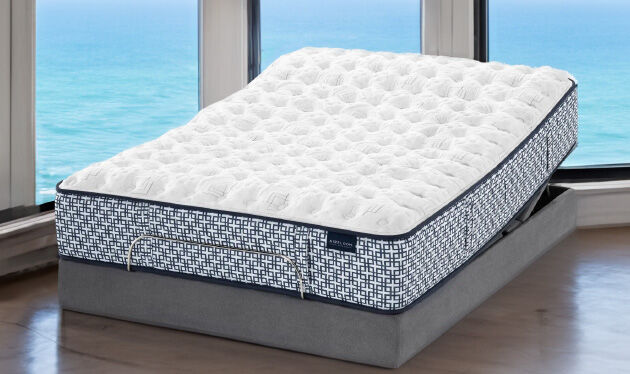 Palisades Collection
Drawing inspiration from the grace and minimalism of California, Aireloom Pacific Palisades collection introduces a new aesthetic combined with meticulously crafted design, creating a distinct style that is unique to Aireloom. With a range of comfort options available, there is a model that will effortlessly turn a tiresome day into a serene haven of relaxation.
Shop now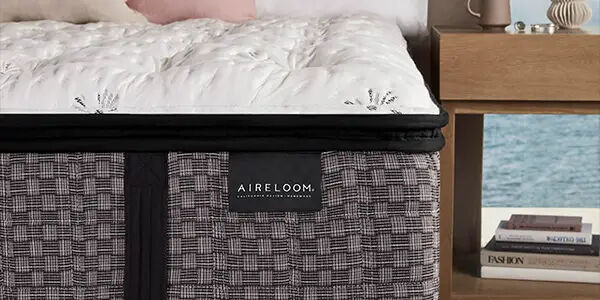 Made with Premium Materials
Aireloom makes use of the finest materials for its handcrafted mattresses. From the patented AirebraidTM performance fabric to silk, wool, and cotton tricot, Aireloom makes sure to live up to its promise of quality with each product.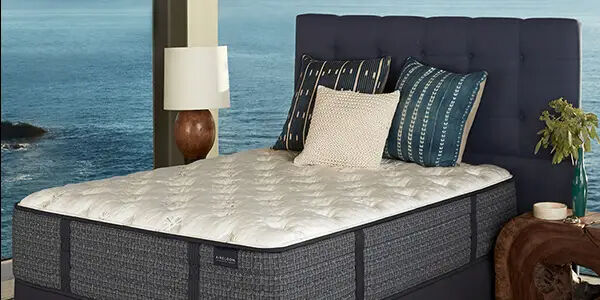 Aireloom Lift
Aireloom Lift is a patented technology that increases areas of low pressure when you lie on the mattress. It creates a chamber between the springs and the mattress's upper layer, and you get to experience a distinctive 'lift' and a hug-like sensation. The mattress also contours against your body more efficiently, providing superior elevation and support.

Find Your Perfect Mattress Match
Answer a few questions about you and your sleep partner to find a selection of the best mattresses for your sleep needs!